Kingfisher chief executive Sir Ian Cheshire has advised successor Véronique Laury to "believe in the future of an international retailer".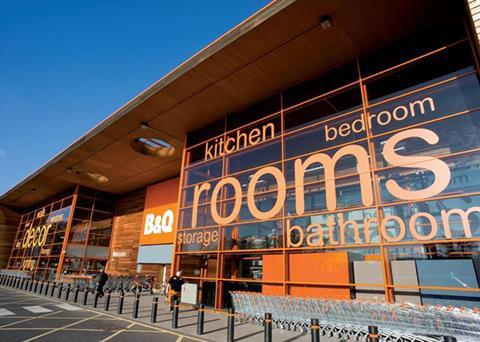 Speaking after the business posted its final results before he steps down, Cheshire said Kingfisher's long-term future will still involve a "broad international presence" despite current struggles it is facing abroad.
Cheshire said: "Nothing goes in a straight line and sometimes you will have bumps in these markets – for instance I don't think we could have planned for a 30% decline in the [Russian] Ruble."
Despite turbulence in the Russian market Cheshire reported sales in Russia were up by double digits in the third quarter.
Cheshire reports the company has not suffered a McDonald's-style backlash because of its Western ties.
He said: "We haven't had the McDonald's effect probably because we trade in France under Castorama and the French are always seen as cuddlier in Russia than the Brits."
French struggle
Kingfisher's French business continued to struggle during the quarter ending November 1 as like-for-likes decreased 4% and retail profit dropped 8.4% on a constant currency basis.
Cheshire said: "In France you have 11% unemployment and concern over taxes, meaning consumer spending is being reigned in. We are now planning for this to be the trend for the next six to 12 months.
"The French business has been our power house. People tend to paint a picture – Andy Street onwards – of France as a disaster.
"For us profits are up over 70% over 10 years and it is our most profitable unit so we remain convinced good businesses in France will continue to do well even though the short-term macro outlook is a bit tough."
Kingfisher could get more out of the scale of the group in markets including Poland, Russia and Turkey because currently there are only 9% to 10% of common purchases across the group, according to Cheshire.
As a result, Cheshire has advised the key for Laury will be to "believe in the future of an international retailer".
He explained: "It is not an easy thing to unlock but very few international retail groups have the opportunity Kingfisher has now combined with the resources and balance sheet to do it."
Cheshire will hand over the Kingfisher group chief executive position to Laury on December 8 and will step down as a director on January 31.
Responding to speculation he could be in line for the chairman role at Tesco, he said: "I think I can do another big role for five years before thinking about winding down but I really don't know what that might be."
A word from our editor-in-chief: Cheshire checks out of Kingfisher
Sir Ian Cheshire delivered his final financial update as boss of Kingfisher this week.
One of the most charismatic leaders in retail, Cheshire bowed out by reporting a 12% drop in quarterly profits.
But Cheshire's tenure and broader influence on British retail will not be judged on one quarter. Instead he should be applauded for the modernisation and internationalisation of Kingfisher and for his efforts to champion retail at the highest levels of government – all done with characteristic humility and integrity.
No doubt retail has not seen the last of Cheshire. Might he return as chairman of Tesco?