Halfords has appointed McDonald's UK boss as its new chief executive, where she is due to take the helm from May 11 this year.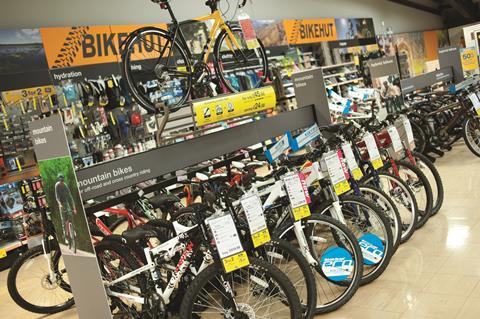 The new Halfords boss, Jill McDonald, is currently chief executive, UK and president North West Division, Europe for the McDonald's Corporation. She joined the burger chain in 2006 as chief marketing officer and was appointed to chief executive in 2010.
She looks after 3,300 owned and franchised McDonald's restaurants across seven countries, more than 500 franchisees and more than 200,000 colleagues. During her time at the company, she has transformed the UK perception of the chain and invested heavily in its menu and customer experience.
Halfords chairman Dennis Millard said: "When the Board began the search for a new CEO we were clear that we were looking for an outstanding business leader, particularly someone who had built and nurtured a culture of customer service and colleague engagement in a consumer-facing business.
"We are delighted to have recruited Jill, who has a strong track record of heading a large, complex, service-led business with great success. Jill will lead our high-calibre team and further develop Halfords' successful service-based growth strategy. I'm really excited that we have attracted someone of Jill's calibre who will build on what we've achieved over the last few years and we all really look forward to working with her."
McDonald added: "Halfords is a business and brand that resonates with me and the UK public and I am delighted to be joining the company. Halfords has already made significant progress in delivering its service-led growth strategy and I look forward to joining such a strong team to continue to build on that success."
She began her career at Colgate Palmolive, before moving over to British Airways where she rose to head of global marketing.
McDonald is also a non-executive director of Intercontinental Hotels Group plc. But no further information is disclosed on Jill McDonald under paragraph 9.6.13 of the UK Listing Authority Listing Rules.
Current Halfords boss Matt Davies is planning to move to Tesco to turn around its UK business. But he denies his departure will be detrimental to the business because of the foundations he has laid.
In January, Davies said he was "gutted" to be leaving Halfords in May to lead Tesco's UK and southern Ireland business, but said the opportunity was too good to turn down.
Halfords will report its preliminary results for the 53 weeks ended 3 April 2015 on 5 June 2015.