Arcadia tycoon Sir Philip Green has made a plea for fashion retailers to work together to back young talent at a time of high youth unemployment and hopes to create a fashion manufacturing academy.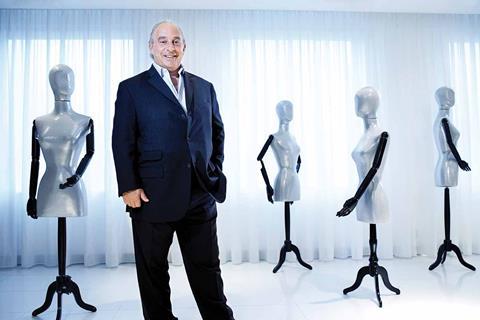 Speaking as London Fashion Week opened, Green said he would like to emulate in apparel manufacturing the success of the Fashion Retail Academy.
He said that shifts in fashion, such as changing cost dynamics and the need for speed to market, make UK manufacturing more viable than in the past.
Green said: "We're manufacturing more in the UK these days. There is now the opportunity to be competitive and produce in the UK."
He hopes to mentor promising young people to help build businesses "from the ground up".
"It's important at this time that everybody gets behind the youth of this country," Green said. "I want to see if we can help them get into business, manufacture goods and get into retailers.
"It may be a group of retailers would be supportive of buying from young designers. I hope the principal department stores would support it if it was put together properly."
He also said that his Topshop business would sponsor the Newgen scheme to back emerging design talent for another 10 years.
British Fashion Council chairman and Jaeger owner Harold Tillman, also speaking at the event, said: "Fashion is a very significant employer of young people. We need to pull together to focus on opportunities and make them happen."
Green and Tillman were speaking at the launch of the British Fashion Council's Future of Fashion report.