Retail Week speaks to some of the sector's leaders about how they got their big break.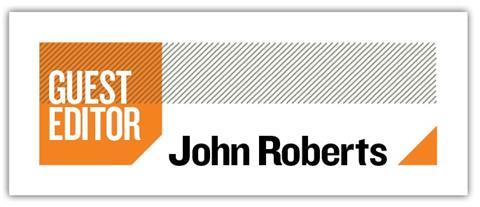 Theo Paphitis
Theo Paphitis left school at 16 with just one O Level to his name.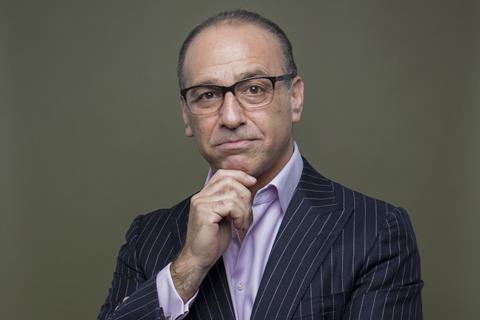 School hadn't been kind to Paphitis, who went to a comprehensive in North London, and in the early days the working world wasn't much better.
Paphitis got his first job as an assistant tea-maker and filer at a London broker but agreed with management to leave the role after just over a year.
"I wasn't diagnosed with dyslexia at the time so although I blatantly wasn't stupid, I was to everyone else. After that first job experience I tended to agree with them," says Paphitis.
However, his fortunes turned around at 18 when his then-girlfriend (and now wife) cut out a job advert from a newspaper for a sales assistant role at Tyme, a fascia of Watches of Switzerland.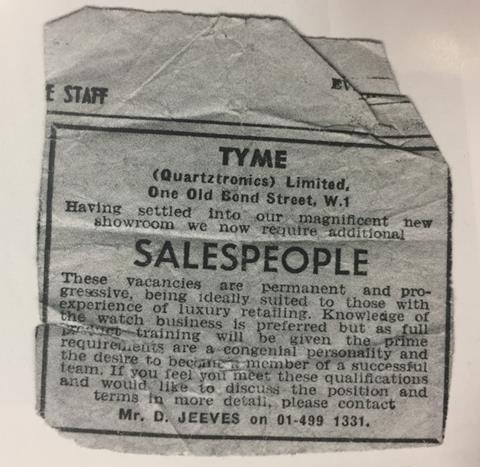 "It was the luckiest thing she ever did in her life, other than meeting me," he jokes.
Paphitis had none of the required qualifications for the role beyond a "congenial personality" but nevertheless went for an interview with store manager Derek Jeeves, who offered him the job on the spot and who he is still in touch with to this day.
Paphitis describes his first day working in retail as "one of the happiest days of my life".
As a testament to this Paphitis carried that job advert in his wallet for the next 15 years.
"I kept it because it was the moment I went from not knowing if I'd be able to get any job to doing something I loved," he says.
Now at the helm of the Theo Paphitis Retail Group comprising Boux Avenue, Ryman and Robert Dyas, he has no regrets about the winding road of his early career.
When asked what advice he'd give to a young person in his position today, Paphitis says: "Do not panic if the first job doesn't work out.
"There's no shame in changing jobs a bit early doors. I have absolutely no regrets in taking the route I took because now I get up in the morning and get to do what I love."
Belinda Earl
M&S style director Belinda Earl began her life in retail as a Debenhams' Saturday girl at the age of 16. Two decades later, she became its chief executive.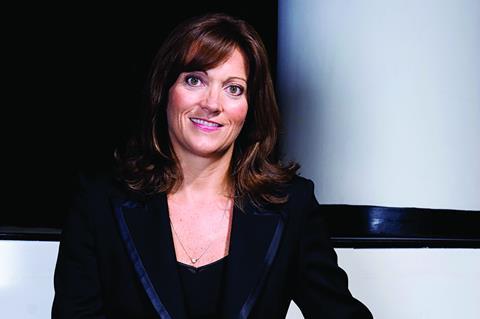 But this wasn't a straightforward shopfloor to boardroom tale.
After studying economics and business she toyed with the idea of being an accountant but instead decided to take a punt at retail via the Harrods graduate scheme, which cemented her love for the sector.
"I worked in head office and on the shopfloor," she says. "I sold gift vouchers, I worked at the bank, I even worked on the meat counter."
She also worked in fashion, which she eventually chose to specialise in before returning to Debenhams.
From there, she rose through the ranks to the top job.
Now in charge of revitalising M&S' clothing, Earl says the secret to a successful career is to embrace change and be open-minded.
"Retail always has to change and adapt and individuals who want to succeed in it have to be equally adaptable."
"If you don't enjoy it, then you need to take action. Otherwise, you are not being true to yourself"

Belinda Earl
Openness to change is a key quality Earl looks for when promoting and hiring people.
"I look for positivity, for people who see challenges as an opportunity, not a problem.
"There is no doubt retail is going through a huge change right now – but then it always has been," she says.
If Earl was to give her young self a single piece of advice it would be to stop worrying.
"There isn't a set timeframe that you need to do things within in this industry. Be aware of the fact that there are different ways of getting there.
"And you have to love it. If you don't enjoy it, then you need to take action. Otherwise, you are not being true to yourself."
Kevin Monk
AO.com European managing director Kevin Monk first joined the etailer – then called DRL limited – in 2004 as a temporary data entry clerk.
Although AO founder John Roberts jokes today about finding him in a Moses basket on the doorstep, Monk admits that his role, keying in data, was "the lowest of all the jobs at AO at the time".
It also couldn't have been further from what Monk originally wanted to do for a living – becoming a police officer.
"I applied, but they knocked me back because I failed the role play. I was distraught."
But after this setback, and a gentle reminder from his mum that he'd always been good at maths, Monk decided to go down the accountancy route, hence data entry at AO.
While working as a temp, Monk says his attitude and personality got him noticed.
"I'm no John Roberts but I'm quite extroverted," he admits.
"I like to have a joke, and because there were only around 50 people in the business at the time, you get noticed.
"And to be honest, I worked hard. I pushed myself, and eight weeks later, the opportunity came up to become permanent."
From there, under the watchful eye of Roberts and now chief executive Steve Caunce, Monk worked his way up through 12 roles at AO, taking courses and exams as he went, progressing through the finance team and beyond.
Now 13 years in, Monk's work ethic remains the same – he's never even taken a sick day.
To anyone starting out in the retail industry today, Monk would proffer three bits of advice:
First, take your self-development seriously. "You've got to care more than anybody else about your own self-development and show that you really are ambitious," he says.
Second, find a company you love.
And third: seek out feedback and opinions. "Find mentors, and read – you can learn so much," he says, adding that when you begin to mentor other people, don't forget to follow your own advice.
Andy Clarke
A 17-year old Andy Clarke was motivated to make something of himself after seeing the disappointment etched on his father's face when a family friend said he'd seen him at his first job – mopping toilet floors at motorway services.
Clarke looked up to his father, a policeman who had brought up him and his two brothers following his mother's death, and wanted to make him proud.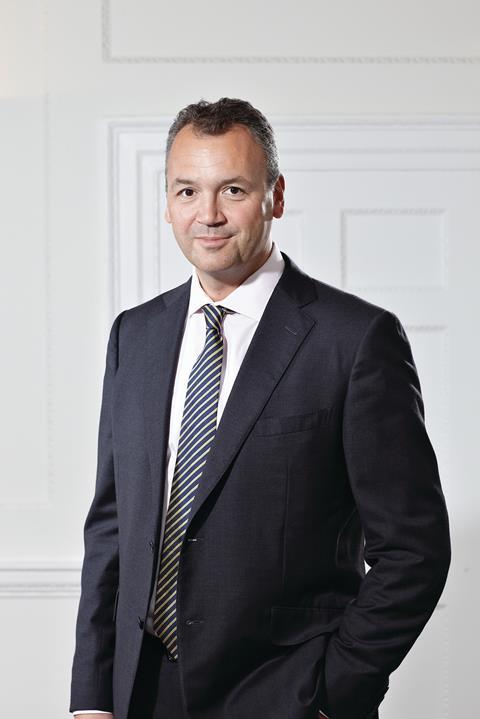 He left his mop behind and got a job stacking shelves at his local Fine Fare supermarket.
Store manager Dennis Leaver saw something in him and before long enrolled him on its management training course, which was usually reserved for those with A levels. Clarke had left school with just one O level.
Clarke was soon running the fresh food department at Fine Fare's Luton store.
A move to Morrisons in his hometown of Grantham gave him his first experience of running a store – one which turned over £500,000 a week – at the age of just 22.
However, his career at Morrisons threatened to plateau when he applied for a regional manager role only to be told by his boss that he "didn't have enough grey hairs" to take it on. "That spurred me on to prove him wrong," he says.
A move to Asda followed, where Clarke had a one-to-one with its great chairman Archie Norman within weeks of starting.
"Archie liked to meet every new store manager to hear how they managed their store. We were meant to have an hour together – we were there for two and a half," he says.
An impressed Norman asked Clarke to join the grocer's renewal team, a group – led by chief executive Allen Leighton – that worked on a project that was critical to Asda's dramatic turnaround.
An astronomical rise through the ranks followed, taking on roles in ops, buying and retail, which – after a short sojourn at Matalan and Iceland – led him to the chief executive's office, a role he held for six years before stepping down last year.
Clarke says the people he worked with, from Dennis Leaver at Fine Fare to Norman and Leighton at Asda, helped steer his career.
"I met some excellent people and it was those moments of impact that pushed me on. They had faith in me."
Clarke says he has followed their lead as he progressed. "You need to invest time in people and take a leap of faith to develop them."
Clarke's father passed away before he was made chief executive of Asda, however, not before he told his son how proud he was of him.