Chris Ronnie, the former boss of JJB Sports, has been sentenced to four years in prison after being found guilty of fraud furnishing false information.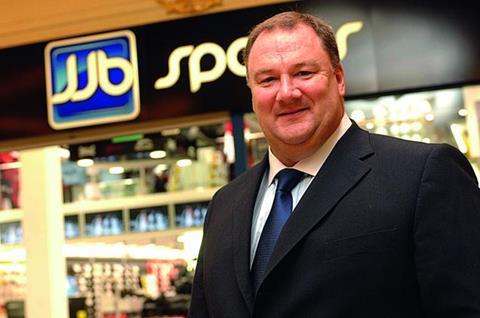 Ronnie, who was chief executive of JJB between August 2007 and March 2009, was sentenced at Southwark Crown Court this morning after having been found guilty of defrauding the business, which went into administration in 2012.
He was also banned from holding a company directorship for eight years.
Ronnie was found to have accepted payments of up to £650,000 from two of JJB's suppliers to a company he was associated with.
Two of his associates, David Ball and David Barrington, who worked for the suppliers, were found guilty of fraud and sentenced to 18 months each in prison. Ball and Barrington have also been asked to make joint repayments of £80,000.
The conviction follows a five-year investigation by the Serious Fraud Office, following a tip-off from a computer engineer who was asked to delete emails involved in the chain of communication between the three.
Proceedings against former chairman David Jones have been brought to a close because of his "continuing ill health", the SFO said.
Former JJB Sports boss Chris Ronnie jailed for four years over fraud
1

Currently reading

Former JJB Sports boss Chris Ronnie jailed for four years over fraud

2