InterContinental Hotels Group (IHG) is one of the world's leading hotel companies and employs more than 375,000 people across the globe.
Its portfolio of brands aims to cater for everyone, from last-minute travellers to honeymooners or international business trips. But pleasing a whole host of guests while disruptors such as Airbnb eat away at the hotel industry is no mean feat.
The hotel giant, which franchises, leases, manages or owns nearly 5,400 hotels in 100 countries, has, like most retailers, had to fight to stay relevant.
Here's five ways it has stayed ahead in the competitive hotels game.
Serving every consumer
IHG clearly believes it cannot serve the entire travel market with one hotel brand and has developed a suite of 13 brands to provide a hotel for everbody.
These include the upmarket InterContinental brand, which serves luxury travellers; Holiday Inn, which serves those on a budget; Hotel Indigo provides a boutique-style experience; Crowne Plaza is tailored to the business traveller; while Staybridge Suites includes kitchens and sofas to make those on an extended stay feel at home.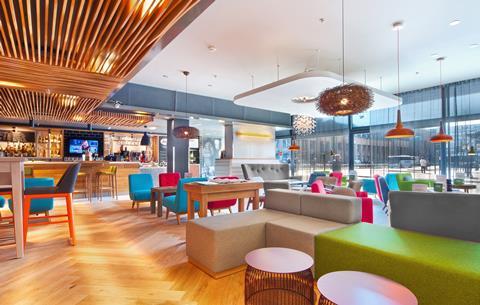 It even tapped into the health and wellness trend by launching Even Hotels in 2012, which focuses on fitness and healthy food.
The key to its success, the business says, is delivering a consistent experience while constantly changing to meet consumer demands.
The Holiday Inn brand family, for example, founded in the 1950s, has evolved over time and now encompasses offshoots including budget chain Holiday Inn Express, and family specialists Holiday Inn Club Vacations and Holiday Inn Resort.
But IHG has also been belligerent about getting the basics right, becoming trusted for quality and continuously refreshing its hotels.
By updating each of the brands according to the unique demands of those segments, IHG has avoided going stale and has held on to its audience.
Rewarding loyalty
Speaking of retaining custom, IHG's loyalty scheme, with 100 million members, puts many retailers' efforts to shame.
Its rewards, including free stays, gift cards or donations to charities, are valuable and relevant to its guests. As a result, the scheme genuinely engenders loyalty in a saturated marketplace.
As well as helping it build relationships with high-value members, it also helps shield the group from third-party booking sites as IHG Rewards Club members are incentivised to book directly.
While many retailers aren't making the most of the valuable data a loyalty scheme generates, since launching in 1983, IHG has used this powerful resource to decipher what guests do and don't like. It uses this data to personalise a guest's stay, strike the right kind of third-party partnerships and inform powerful marketing.
For the multi-branded company, the IHG Rewards Club also provides a link across its brands, prompting loyal members to dive further into the portfolio.
Adopting technology early
IHG has a history of being at the forefront of technological advancements that have shaped the hospitality industry, such as Holidex – the first computerised hotel reservation system.
In 1995, it took the world's first hotel booking over the internet and, in 2010, became the first firm to offer a booking app across all platforms.
The app is a driver of direct bookings and helps guests tailor their stay, manage their bills and check out. The group, like many retailers, now has more visits to its website via mobile than desktop.
IHG has also begun to roll out a brand new cloud-based hotel platform, IHG Concerto, which will ultimately replace its legacy guest reservation system.
An IHG spokesman says it will be a "game changer" for the hotels industry because it will enable guests to make specific requests when booking a room, or opt for add-ons like a sea view.
The common thread among its technological advancements is they are targeted. In a space with such huge opportunity, IHG only adopts tech that will add value for its guests.
Foreseeing the opportunity in China
IHG was the first international hotel brand to enter China.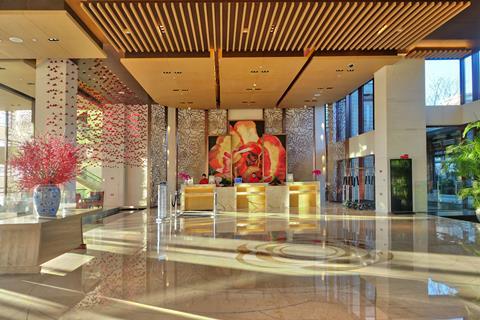 Because it was quick to spot the opportunity, IHG now benefits from a strong heritage in the country. Since its launch in 1984, its Chinese division has become its second largest market, behind the US, with more than 300 hotels.
Retailers including M&S, Asos and Tesco may have all failed to crack China, but IHG has taken its time to understand the culture and dynamics needed to build partnerships and trust in its brands in China, and has subsequently grown with the market.
In 2012, it launched upscale international hotel brand Hualuxe, designed specifically for Chinese guests, and in 2016 opened its Holiday Inn Express 'Franchise Plus' model – a franchising solution tailored for Greater China.
In the first quarter of 2018, IHG drove its highest number of hotel openings and signings ever in the country.
Beating the drum for diversity and inclusion
Businesses across the board have got more work to do on the diversity front, but while the boardrooms of some FTSE 100 firms are still male-dominated, IHG's board has seven men and four women.
Last year, IHG was listed in the Hampton-Alexander Review's top 10 FTSE 100 companies for female representation on both its board and its senior leadership team. It aims for 30% of its senior leadership team to be made up of women by 2020.
The group has also received the accolade of being a "best place to work" for lesbian, gay, bisexual and transgender workplace equality.
"We strongly believe that we can only fulfil our purpose of delivering true hospitality for everyone, by celebrating difference and ensuring that everyone feels welcome and valued, regardless of things like gender, background, faith, age or nationality," the IHG spokesman says.
As a result, IHG is recognised globally for its employee engagement and diversity and inclusion scores.
In retail, Kingfisher, N Brown and DFS have strong female representation on their boards, and, through initiatives like Retail Week's Be Inspired campaign, progress is afoot.
But huge leaps are still necessary to bring the retail industry in line with the achievements in diversity and inclusivity of IHG.