Dixons, Tesco and John Lewis have signed up for a new pilot scheme that aims to promote career progression for part-time workers.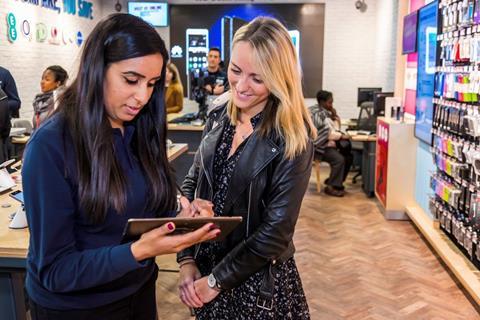 Other retailers to sign up for the scheme include B&Q and upmarket ready-meal specialist Cook. Between them, the five retailers employ more than 455,000 people.
The 12-month bespoke Retail Pioneer Programme, run by flexibility expert Timewise in partnership with the BRC, will test how to enable part-time employees to progress in their careers via more flexible working opportunities in management roles.
It aims to identify operational constraints and how to redesign roles to overcome them.
After a successful pilot with Pets at Home the scheme is being rolled out across all the retailer's stores.
Timewise has found that 65% of part-time workers would want to move into manager-level roles if they could work part-time or flexibly, and that employees often feel trapped in junior roles not by lack of skill but by the need for flexibility.
BRC backing
Chief executive Helen Dickinson said: "As the largest private sector employer in the UK with three million people working across retail and wholesale, the pay and progression of our staff is incredibly important to us.
"Our Retail 2020 research revealed that flexibility is the second most important reason to work in retail, but in some cases this is a trade-off which may hold some people back from fulfilling their potential or optimising their pay.
"It is important that these part-time workers are able to progress within organisations when they choose to and we're delighted to be part of the Retail Pioneer Programme, to support retailers with the task of delivering these opportunities in flexible ways.
"Such collaboration is important to ensure retail remains an attractive industry to work and grow in."