Debenhams has formally appointed former Kingfisher boss Sir Ian Cheshire as non-executive chairman of the department store group.
Cheshire will succeed Nigel Northridge on April 7.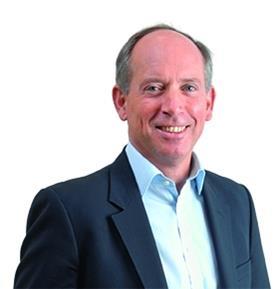 The news may come as a surprise to some. Cheshire told Retail Week in March last year that he was seeking another chief executive role, rather than chairman, after leaving Kingfisher in December 2014 following seven years in the role of group chief executive and 17 years at the retailer
Cheshire said: "Debenhams is back in really great shape and I look forward to joining a very strong board and working with the management team to maximise the many opportunities in the business."
This week Debenhams impressed the City with a better than expected Christmas trading update when like-for-likes increased 3.7% in the seven weeks to January 9. It follows a volatile trading period when the retailer suffered in the promotional environment.
Northridge said: "We are delighted to welcome Ian to Debenhams. He has had a long and distinguished career in retail and his experience and expertise will be a great addition to the board.
"I have enjoyed my six years as chairman, seeing the business come through a difficult period for the industry in robust shape. Over the last year management's strategy has been delivering as evidenced by our good full-year results and strong Christmas trading. I am pleased that we have secured an exceptional candidate for the chairmanship."
He was credited with expanding the group's overseas business and leveraging the scale of the business by introducing more commonly sourced product.
Under Cheshire Kingfisher double adjusted pre-tax profit and increased its market capitalisation by £3.8bn.
The 56-year old is also a senior independent director of Whitbread, chairman of Menhaden Capital plc and the Government lead non-executive and a non-executive board member of the Cabinet Office.