Digital skills are now required in 79% of UK retail jobs. Retail Week's new report examines how leaders can resolve the missing links in their workforce.

To keep up with the tech-influenced, ever-evolving retail landscape, plugging the skills gap has become a paramount priority for UK retail leaders.
According to Digital Leadership 2020, Retail Week's new report published in association with Ceridian, the scale of the problem is mammoth.
Through a combination of data, analysis and case studies on how retail leaders are driving transformation, the report finds that 79% of all UK jobs posted by retail and wholesale businesses now require digital skills.
But the majority (62%) of retail leaders are struggling to find people with the right experience and say the skills gap is their biggest challenge in building an omnichannel business.
Retailers need to act now because the gap is about to get wider, with data from the UK government's Industrial Strategy revealing that within the next two decades 90% of all workplace roles will require digital proficiency in some capacity.
Right now, the numbers don't stack up – 23% of adults lack at least some basic digital skills.
Plugging the gap
How can retail leaders overcome the skills crisis?
The report recommends businesses start with their existing workforce.
Trade body the BRC has reported four years of consecutive decline in retail workforce numbers and claims there are fewer remaining roles and those being created need "a whole new set of skills and capabilities".
As a result, the BRC has called on retailers to use other avenues to find the right talent and has urged them to develop strategies to upskill and retain staff.
This advice is echoed by Ceridian research, featured in the report, which asserts that giving staff the tools to succeed in a tech-enabled environment is a strategic differentiator to retain and attract top talent.
Ceridian argues that if leaders democratise technology, such as making their workforce tools accessible to the entire workforce, employees won't – and don't – need to have digital and specialist skills to benefit.
In fact, the retailers that are already embracing technology in the workplace and recognising human-machine collaboration are achieving smarter and more strategic decision making and greater organisational efficiency.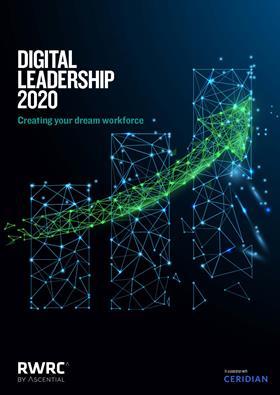 Download your free copy of Digital Leadership 2020 here for more on plugging the skills gap and how to create your dream retail workforce for 2020 and beyond.
In the report, you'll discover:
Why excellence in digital leadership is essential for retail to thrive
How technology is in the workplace is changing conventional leadership
Which retailers are rethinking their workforce strategies – from Richer Sounds to Walmart
The current skills gaps in the industry, alongside areas of opportunity

Ceridian is a global human capital management (HCM) software company. Dayforce, our flagship cloud HCM platform, provides human resources, payroll, benefits, workforce management and talent management capabilities in a single solution. Our platform helps you manage the entire employee lifecycle, from recruiting and onboarding, to paying people and developing their careers. Ceridian provides solutions for organisations of all sizes, from small businesses to global organisations.