Former Asda boss Allan Leighton has been appointed as the Co-operative's first independent chairman as the retailer seeks to overhaul its governance.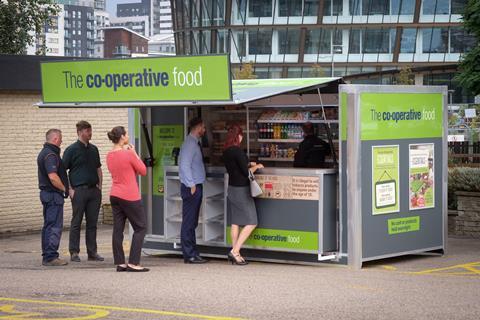 As non-executive chair Leighton will work with the board and council members to rebuild the Co-operative Group.
Leighton will take over from Ursula Lidbetter, who has chaired the mutual since November 2013.
Sir Christopher Kelly, who was appointed senior independent non-executive director of the Co-op in November, said: "We held a thorough and wide-ranging process to appoint our first chair under the new governance framework and Allan was the outstanding candidate.
"He has long championed the power of business to benefit local communities and has a reputation for rolling his sleeves up and bringing about sustainable change."
Leighton is being brought on board to modernise and professionalise the business after it suffered a period of crisis that included chief executive Euan Sutherland quitting and a massive deficit in its banking arm.
Review of structure
The Co-op appointed Lord Myners to perform a review of the structure of the mutual, although the Co-op decided not to adopt Myners' recommendation that the democratically elected members be removed from the board.
Instead the Co-op proposed that the board should include three elected Co-op members, an independent chairman, five independent non-executive directors, and two executive directors including the chief executive.
Leighton said: "I grew up with this business, because my father ran the local Co-op, so I have a very real understanding of the importance of the Co-operative to local communities and a strong sense of what the Society stands for.
"I look forward to working with our members, customers and colleagues as we continue the crucial work to rebuild the Co-operative Group and restore it to its rightful place at the heart of communities up and down the UK."
The appointment of the four remaining independent non-executive directors is expected ahead of the group's AGM in May this year.