Clarks boss Mike Shearwood has quit the business following an internal investigation into allegations of misconduct.
Shearwood, who took the helm at the footwear brand less than two years ago, has left with immediate effect.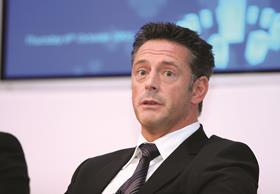 He has been replaced on an interim basis by senior independent director Stella David.
A Clarks spokeswoman said: "Clarks confirms its CEO has resigned following an investigation into complaints of conduct contrary to the family owned company's code of business ethics.
"Clarks recently learned that aspects of Mr Shearwood's conduct, conversations and expressions fell short of the behaviours expected of all its employees on a number of occasions.
"In these circumstances the board has accepted Mr Shearwood's resignation."
The former Karen Millen chief executive took over at Clarks in September 2016. In his first few months in the role, he slashed lead times for new products and kicked off a review into the retailer's store portfolio.
Shearwood also axed around 60 jobs at Clarks' global headquarters in Somerset and revealed plans to resume volume manufacturing shoes in the UK through the launch of a wholly-owned manufacturing unit at its HQ.
However, Clarks' pre-tax profit slipped 11.3% to £19.7m in the year to February 3 as Shearwood's transformation plan struggled to improve the retailer's bottom line.
He told Retail Week at the time that the 2017/18 year was "about recovering and rebasing and stabilising the business, which has put us in a position to grow".