Paul Antoniadis stuns observers with resignation just 12 weeks after the electricals giant's UK launch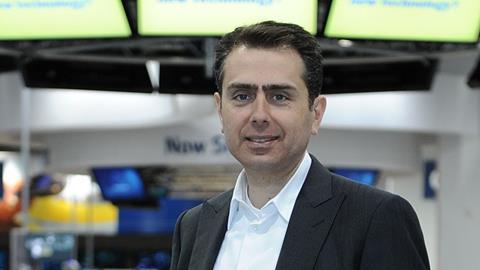 Best Buy branded operations chief executive Paul Antoniadis will make a shock exit from the retailer just three months after leading the electricals giant's UK launch.
Antoniadis wants to pursue new opportunities but the timing of his departure, at the end of July, has stunned observers. They speculate that it may reflect dissatisfaction about the speed and impact of Best Buy's development in this country.
He is to be replaced as Chief Operating Officer by Andrew Harrison, who retains his existing role running the Carphone Warehouse business in the UK and eight other European countries, and will also be given additional responsibility for heading Best Buy Europe's 'Connected World' strategy across all the group's brands. He will report into Best Buy Europe CEO Scott Wheway.
Best Buy wants 80 big-box stores in the UK by 2013. Originally scheduled for last year, openings began this spring. At present, following the debut of the first store in Thurrock in April, three are trading.
In the meantime, arch-rival Dixons, owner of the Currys and PC World chains, has been revitalised by chief executive John Browett and has parked its tanks on Best Buy's lawn with the opening of megastores and a radical overhaul of service standards.
Best Buy hailed Thurrock's opening as the most successful in the company's history by sales volume. A spokesman rejected any suggestion that underperformance in the UK led to Antoniadis's departure.
He said: "As we move from start-up to the scaling phase of our Best Buy UK business, we are sorry that Paul has decided to leave Best Buy Europe to continue his passion for international start-ups and new business ventures.
"We are grateful for his outstanding contributions, not only to Best Buy Europe but also the Best Buy business, particularly in China and Mexico, and we wish him every success in future."
Antoniadis joined Best Buy in 1997 after working for Walmart. He has been based in the UK since 2008, when Best Buy Europe was created as a joint venture with Carphone Warehouse, and led Best Buy's UK debut from the outset.
Best Buy, which aims to transform the electricals market with its 'customer centric' approach and famous blue shirt staff, has lined up further stores in Aintree, Bristol, Croydon, Derby and Nottingham.
Planet Retail research director Bob Gregory said that Antoniadis's unexpected departure was bound to prompt speculation about its direction. He said Best Buy's arrival has helped improve UK electricals retailing standards but the US group is having to build its store network from scratch, while DSGi is well established and is being transformed. "I think it has got to acquire somebody," he said.