Asda chief financial officer Alex Russo is leaving the Walmart-owned grocer to take up the same role at variety store group Wilko.
Russo, who has been with Asda for five years and previously held senior positions at Tesco, Kingfisher and Boots, will join Wilko later this year. He succeeds interim finance chief Liz Collins.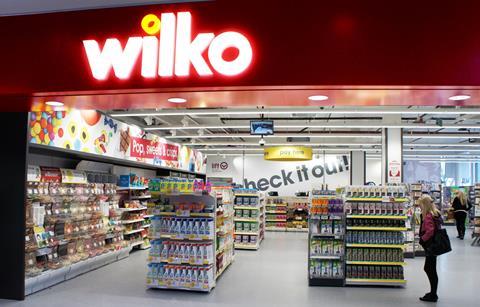 Russo will be replaced at Asda by Rob McWilliam, a former finance director of the grocer who left in 2012 to lead finance and consumables for Amazon UK, before returning as a consultant in January.
Wilko said Russo's appointment completes the team on the retailer's main board, alongside family director Lisa Wilkinson, chief operating officer Sean Toal and non-executives former Amazon UK boss Robin Terrell, former Morrisons chief Dalton Philips and former Body Shop managing director John Jackson.
Wilko said: "The move strengthens and supports the next chapter of the company's strategic growth plan, which will see Wilko face into and thrive within a challenging and continually changing retail landscape."
Lisa Wilkinson said: "Alex's breadth of business and finance experience complements and strengthens our existing leadership team nicely and means we can continue into the next chapter of our transformation programme with even greater confidence."
Wilko will launch a medium-term business plan later this year.
Asda chef executive Roger Burnley said: "In the light of Alex's move, we've been looking for a CFO who combines a deep knowledge of UK grocery retail, knowledge of Asda and Walmart relationships, and the skills to support the work we have to do to successfully complete our combination with Sainsbury's.
"With that in mind, we're pleased that Rob McWilliam will be rejoining Asda as chief financial officer."
Asda said John Fallon has been promoted to deputy CFO and will "take on a broader leadership role within the business".