Retail Week speaks to headhunters and industry-watchers to determine who will be in the driving seat of Britain's biggest retailers in the next few years.
Paul Mills-Hicks, food commercial director, Sainsbury's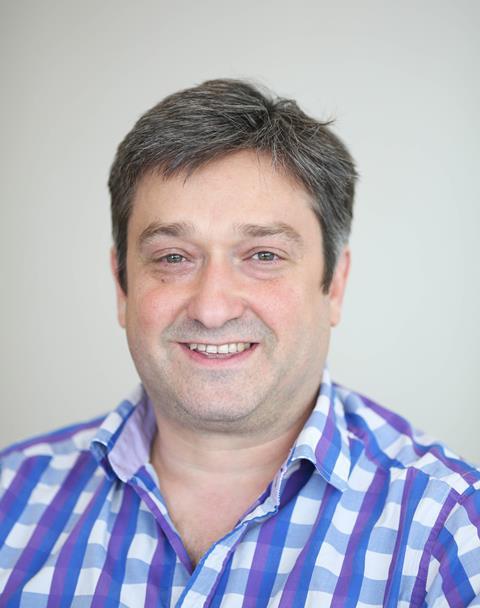 A qualified electronic engineer and a chartered accountant, Paul Mills-Hicks has spent more than a decade at Sainsbury's, having served as executive assistant to former boss Justin King during the first two years of his tenure.
Mills-Hicks worked closely on King's "Making Sainsbury's Great Again" strategy and went on to hold a host of roles across different areas of the business, including commercial, strategy and finance.
The former European controller at Marks & Spencer joined Sainsbury's operating board in May 2014 as food commercial director.
He retained this role following the acquisition of Home Retail Group last September.
Jon Rudoe, retail and technology director, Shop Direct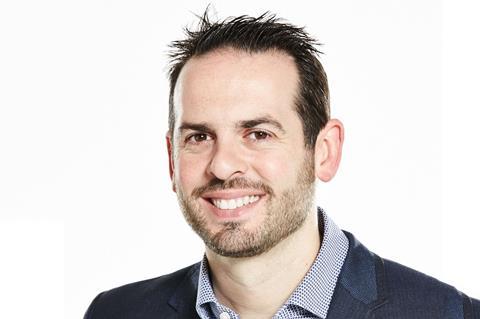 The Harvard graduate has had a varied career in retail to date with stints at Ocado, Sainsbury's and, most recently, Shop Direct.
John Rudoe is currently retail and technology director at the pureplay etailer.
At the time of Rudoe's appointment, Shop Direct's outgoing boss Alex Baldock said he stood out due to his "deep digital and technology know-how, as well as marketing and trading expertise."
This wide range of skills and digital-savvy background puts Rudoe in good stead to take the helm of a retailer in the not-too-distant future, and could even put him in the running to succeed Baldock when he steps down from Shop Direct next summer.
Robbie Feather, director of commercial, Sainsbury's Argos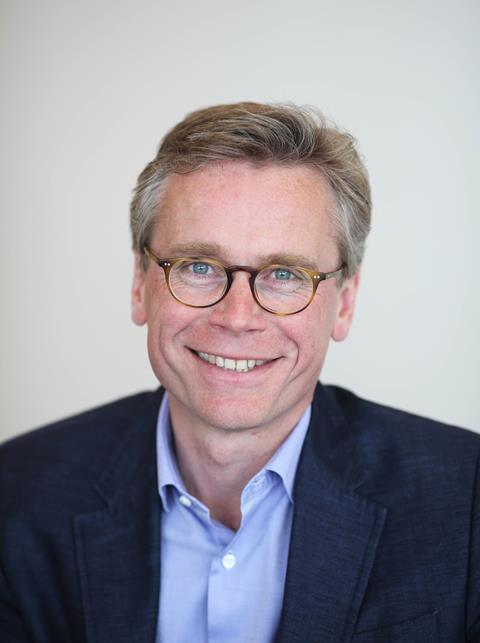 A University of Cambridge graduate, Robbie Feather's first retail role came at Asda, where he spent three years as category manager.
In 2004, he co-founded furniture business Feather & Black, where he served as managing director for a decade.
John Lewis drafted Feather in as buying director for electricals and home technology in 2009, before he joined Sainsbury's in August 2011 to run its general merchandise division.
Feather was appointed online director in 2014 and became commercial director for Argos following the £1.4bn acquisition last September.
Touted by some as a potential successor to Jill McDonald at Halfords, Feather is a name likely to make the shortlists of many headhunters in the coming years.
Anita Barr, group fashion buying director, Harvey Nichols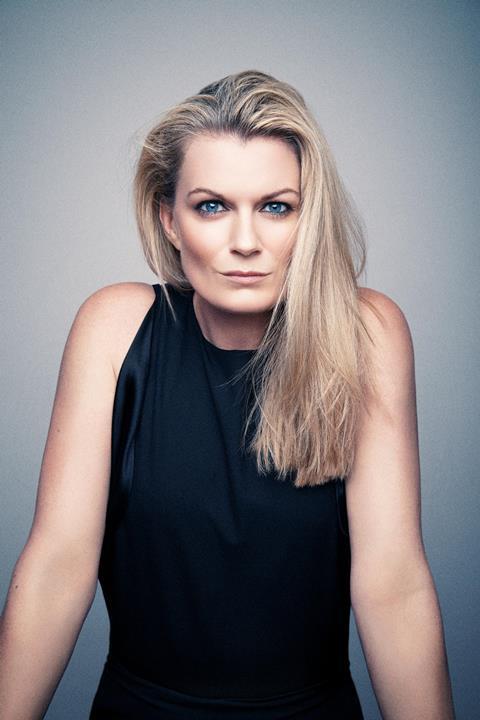 Anita Barr has built up an impressive resumé across some of the most successful department stores in the UK over the course of her career.
She has been at the helm of Harvey Nichols fashion buying division since 2014, but her career began at Harrods, where she spent nine years.
She then spent 12 years climbing the ranks of Selfridges' buying department prior to six months as global product director for AllSaints before joining Harvey Nichols.
Barracuda director Victoria Nightingale says Barr has been "highly successful in all her roles" to date, and is a strong leader that "really looks after her teams and their development, providing strong succession planning".
Kara Groves, chief commercial officer, Joules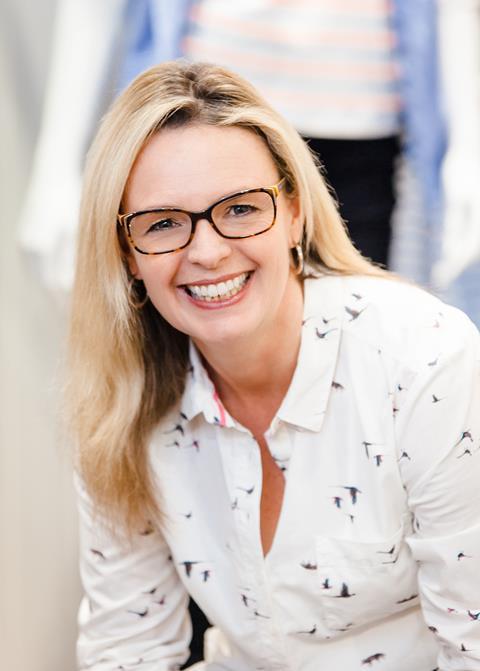 Kara Groves has been at Joules for six years now and has helped turn the lifestyle brand into one of retail's recent success stories.
Joules' UK sales have almost doubled during her tenure.
Groves joined Joules as commercial and wholesale director from outdoor retailer Blacks Leisure, where she was category director of clothing. Prior that see was commercial director of Woolworths.
A merchandiser by trade, Groves has stints at River Island, Topshop and Etam under her belt.
Nick Collard, chief commercial officer, DFS
Nick Collard departed Morrisons, where he was group customer, marketing and digital director when David Potts was drafted in to turnaround the grocer.
But, after a successful two years with DFS as chief commercial officer, he has been deemed boss material. Indeed, he is tipped by some to be chief executive Ian Filby's eventual successor.
Charged with overseeing the sofa specialist's buying, merchandising and design teams, he has helped the retailer expand its brand partnerships with the likes of French Connection and Joules, which traded 20% up this year.
Collard has reams of experience in vertically integrated supply chains, having also worked at Boots, L'Oreal, Mars and Sainsbury's.
Melanie Smith, strategy director, Marks & Spencer
Melanie Smith was one of M&S boss Steve Rowe's big hires this year.
She joined the retailer during the summer with the remit of developing future growth opportunities.
New Zealander Smith has a background in management consultancy and spent 12 years at McKinsey, where she focused on consumer goods, specialising in grocery.
She has also worked in-house at some of the world's biggest brands, including Talk Talk and Bupa.
Smith, who has an MBA from the Kellogg School of Management at Northwestern University, has a hefty task ahead of her turning around M&S, but if she succeeds where many before her have tried and failed, surely a chief executive role will beckon?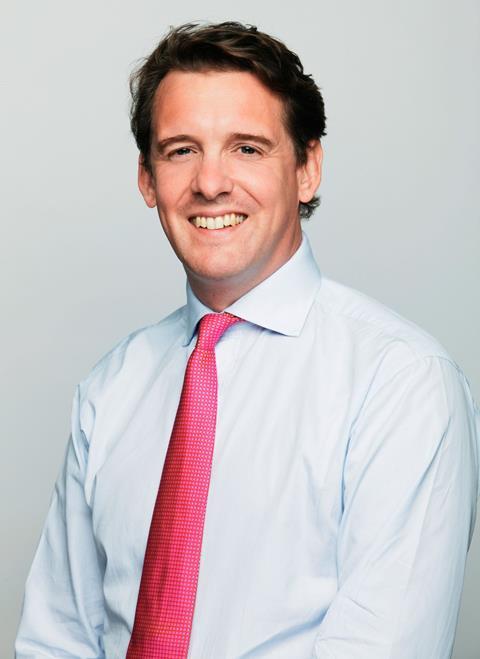 Tom Athron, group development director, John Lewis Partnership
Tom Athron has been at John Lewis Partnership for 12 years now.
He has held many senior roles across the group in that time, including group financial strategy director and head of buying for electrical and home technology at John Lewis, and a seven-year spell as finance director at Waitrose.
For the past two years, he has held a group role and is responsible for considering the future shape of the Partnership, including new business opportunities.
He recently spearheaded JLP's move into services – the department store now provides home maintenance services such as plumbing, decorating and electricals.
A member of John Lewis Partnership's board, Athron is already a high flier, however, observers believe he wants to take a chief executive role.
Clarity Search managing partner Fran Minogue says that Athron is "very impressive and ambitious".
He was thought to be a front runner for the John Lewis job when Andy Street left, but Paula Nickolds pipped him to the post.
Dan Monaghan, group operations managing director, New Look
While many names on this list have risen through the ranks in customer-facing roles, Dan Monaghan has developed his career with a distinct focus on the back-end operations of retail.
He began his career at Arcadia before moving onto Tesco, where he culminated as supply chain manager after two years with the grocer.
Since 2005 he's been steadily progressing through New Look, where he's held four roles over a 12 year period.
Barracuda Search's managing partner Justin Linger says this breadth of experience makes him a strong contender for a chief executive role.
"Dan's a good guy with experience across supply chain, ecommerce and IT – he's definitely one to keep an eye on," says Linger.
Fiona Lambert, product director, Dunelm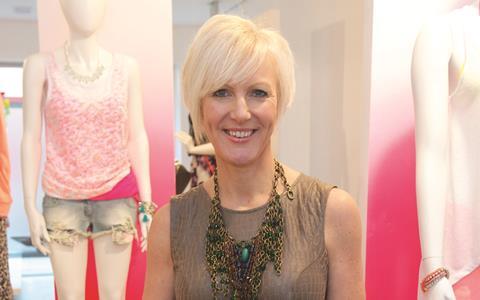 Former Asda clothing supremo Fiona Lambert re-emerged at Dunelm at the beginning of the year in the role of product director.
Lambert is most well-known for her work at George at Asda. She started her career working alongside founder George Davies to launch the fashion brand, the first launched by any of the grocers.
After a seven-year spell at Next as womenswear product director, Lambert returned to George in 2007 as brand director. She helped make George the UK's second-biggest fashion retailer by volume and expanded the range into homewares. She was promoted to run own-label brand development across Asda in 2015, but left the grocer last year.
Industry observers believe Lambert's pedigree puts her in good stead to progress to the very top in retail.