Footasylum's IPO represents a second sports retail payday for David Wardle and John Makin. The pair had previously founded, built and floated JD Sports before going into competition against it.
Here we look at other retailers who have launched or backed rivals of their former companies.
Mo Iqbal – Topps Tiles, Tile Giant, Tile Mountain
Entrepreneur Mo Iqbal has launched companies in competition with his former employers not once but twice.
Iqbal, who started off his working life as a floor sweeper, rose through the ranks at Topps Tiles where his retail star quality was recognised.
"Earlier this year Tile Mountain unveiled a £10m warehouse, showroom and offices in Stoke-on-Trent"
But Iqbal didn't want just to be an employee and, amid changes at Topps which he disagreed with, he went into business on his own.
After snapping up two shops operating under the Tile Giant name, he developed it into a chain he was able to sell to Wickes-owner Travis Perkins for £12m in 2007.
After running the business for the new owners, in 2013 he unveiled Tile Mountain – an online specialist where he is now chairman and former Topps colleague Jeremy Harris is managing director.
Earlier this year Tile Mountain unveiled a £10m warehouse, showroom and offices in Stoke-on-Trent. It describes itself as "the fastest growing tile retailer in the UK".
Rowan Gormley – Virgin Wines, Naked Wines, Majestic Wine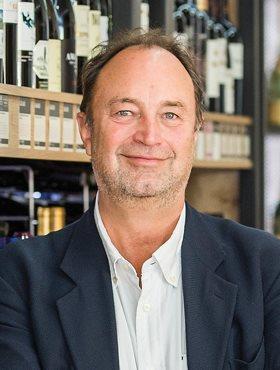 Online drinks trailblazer Rowan Gormley launched Orgasmic Wines, which in 2000 became Virgin Wines when tycoon Sir Richard Branson bought into the business. Gormley had previously worked with Branson as boss of Virgin Money.
In June 2008 Gormley was fired by Direct Wines, which by that time owned the Virgin Wines business.
After his dismissal – his company mobile phone was deactivated while he was being told he was sacked – Gormley contacted colleagues he wanted to work with and, six months later, Naked Wines was born.
In 2015 Naked Wines was acquired by Majestic Wine for £70m and Gormley was appointed chief executive of the entire business.
Dave Whelan – JJB Sports, DW sports
Former footballer Whelan moved from playing sports to selling the gear after an injury ended his career at Blackburn Rovers.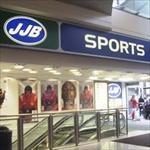 He acquired Wigan fishing and sports store JJ Bradburns in 1977. He renamed the company JJB sports and built it into a retail premier league business.
Whelan sold his stake in JJB Sports, by then a listed company, in 2007. Two years later he was back in business, launching DW Sports Fitness with the acquisition of JJB's fitness clubs – the deal was motivated not just by business ambition, but by the desire to rescue something from JJB, which by then was in deep trouble.
DW Sports Fitness doubled profits to £8.2m in its most recent financial year.
Clinton Lewin – Clintons Cards, iCandy
Clinton Cards takes its name from Clinton Lewin, son of the chain's founder Don.
"Such an emotional connection to greetings card retail perhaps explains why Clinton Lewin ended up running a rival to the eponymous business"
Such an emotional connection to greetings card retail perhaps explains why Clinton Lewin ended up running a rival to the eponymous business.
Clinton Cards plunged into administration in 2012, and is now controlled by American Greetings.
Lewin decided to use his experience and savings to launch iCandy, a gifts and cards retailer, and the first branch opened in Epping in 2012.
However iCandy was to suffer the same fate as Clinton Cards – it hit the buffers in May this year when FRP Advisory was called in as an administrator.
Lord Kirkham – DFS, Fabb Sofas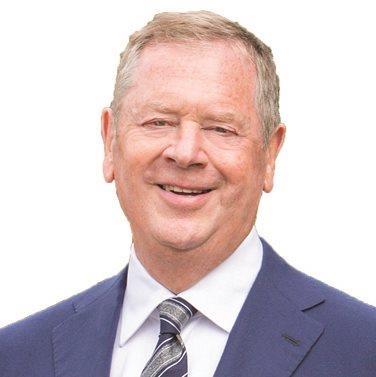 Lord Kirkham founded DFS in 1969, floated it and then took it private again before selling up for about £500m in 2010.
Today DFS is once again a public company but sofas king Lord Kirkham has not been able to resist going into business against the market-leading retailer he founded.
Kirkham launched Fabb Sofas in 2016. The first stores opened in October of that year and Fabb now has nine stores from Scotland to the south of England, as well as trading online.
Tom Singh – New Look, Forever New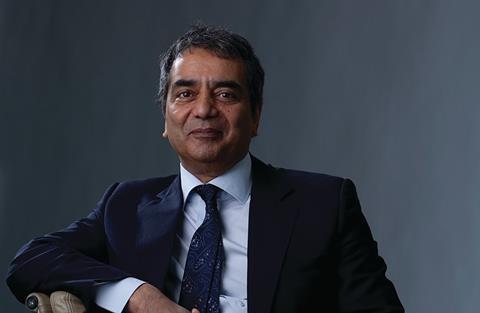 Tom Singh founded New Look in 1969 and is these days a non-executive director of the fashion retailer, now controlled by retail tycoon Christo Wiese's Brait investment vehicle.
While Singh has not gone into business in direct competition with New Look, he raised eyebrows when in 2006 he became an investor in Australian fashion business Forever New.
Today Forever New trades from more than 250 stores in 10 countries.
Martin Harris – Carpetright, Tapi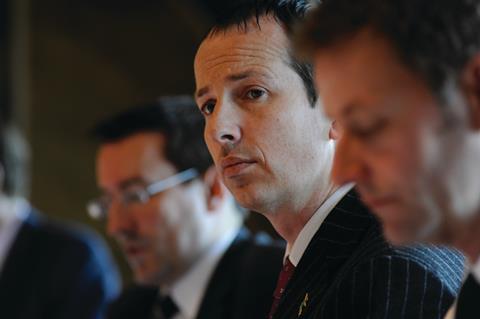 Martin Harris, son of Carpetright founder Lord Harris, departed the family business in 2014 and launched flooring specialist Tapi the following year.
Tapi has typically opened in locations which are among the most profitable for Carpetright.
Carpetright boss Wilf Walsh acknowledged earlier this year that he had responded to the new competitor in such locations by, for instance, accelerating revamps.
Tapi continues its expansion and is on track to have 93 stores by the end of 2017.