Company culture and acceptable behaviour have rarely been in the spotlight as they are now.
From Hollywood to tech, from Harvey Weinstein to powerful tech giants, businesses and how people in them act are being questioned as never before.
Retail too is in the spotlight as big names such as Arcadia owner Sir Philip Green and Ted Baker founder Ray Kelvin have faced allegations – which they both deny – about how they run their companies.
If there was ever any doubt that the world has changed in the #MeToo era, then the uproar that has engulfed so many businesses would dispel it.
So, what exactly does this mean for the retail industry? And what do retailers need to have in check to ensure they are fit for this new age?
What does your company stand for?
When it comes to the type of company that people want to work for, there seems to be a consensus among experts and retailers that the basics have not changed.
Put simply, people want to work for a company that cares for and protects its employees.
In addition, however, people are increasingly looking for companies that have a strong and clear set of beliefs that match their own. Not only that – but a set of beliefs that the company is willing to stand up for.
"We're seeing employees placing increased importance on whether or not the company has a set of values and stands up for those values"

Brian Kropp, Gartner
As Brian Kropp, vice group president of consultancy Gartner's HR practice, says: "We're seeing employees placing increased importance on whether or not the company has a set of values and stands up for those values. That's where we've seen a bigger shift."
What that means in practice is that businesses must now go further to demonstrate they are walking the walk when it comes to equality in the workplace.
Kropp maintains: "The mistake that a lot of companies make is they think if the CEO says something such as 'sexual harassment is not tolerated, don't do it', then that is enough to change the culture and values within the organisation. But that has a relatively small impact with changing behaviours."
In other words, companies need to do more than just rely on senior team members to push a set of values. They need to have the systems in place for those beliefs to be executed and backed up effectively.
So, in instances of harassment, simply firing the harasser won't do, says Kropp.
The business must also be willing to name and shame the person in question.
He believes a hardline approach would demonstrate the company takes instances of harassment seriously and would deter others from committing similar offences in future.
Anna Fletcher, director of law firm Gowling WLG's employment team, sets out the importance of training staff on how best to deal with complaints that may arise through whistleblowing procedures.
She advises companies to have one or more workers with oversight of these issues. "The reason being that you may start to spot trends and patterns that would otherwise go unnoticed," she says.
Changing behaviour
A more abstract but equally important challenge for retailers when it comes to changing behaviour is wrapped up in a philosophical problem that society needs to address more widely, believes Caroline Gosling, director of culture and engagement at change management consultant Rubica.
She says: "Most organisations have low tolerance and processes in place for any problems that may arise but it's harder to shift and articulate the 'below the surface' stuff that gets in the way of inclusion and gender balance.
"It's not anyone's fault, it's the fact that we live in a patriarchal structure and system, but people have deep-rooted beliefs of the roles men and women play and this drives behaviour."
That is why Gosling believes companies need to take a more holistic look at their organisation and why and how problems get in the way of both men and women being successful in the workplace.
"The opportunity for organisations here is to say what sort of company do we want to be? And how do we bring more awareness of things that are getting in the way of us becoming this that are not just training programmes about making women better leaders?" she says.
"We're going all in for gender equality by aiming for a global 50/50 gender split by 2020, which has already been achieved in the UK"

Carin Hammer-Blakebrough, Ikea
For companies such as Ikea, which came second in Glassdoor's best retailers to work for in the UK ranking (see box below), it starts with getting the right staff mix, according to Carin Hammer-Blakebrough, the group's UK and Ireland country HR manager.
"We're going all in for gender equality by aiming for a global 50/50 gender split by 2020, which I'm proud to say has already been achieved in the UK," she says.
"This is just one part of the holistic approach we're taking to strive for excellent conditions for all co-workers, no matter their identity or background."
Ten best retailers to work for in the UK
Joules
Ikea
Dunelm
The Entertainer
TJX Companies
L'Occitane
Charles Tyrwhitt
Hotel Chocolat
Oliver Bonas
Sofology
Source: Glassdoor
Hammer-Blakebrough says millennials, in particular, are on the lookout for businesses that have "purpose and values at their core", echoing Kropp's remarks.
Gosling adds that companies need to eliminate "top-down communication" and start listening to their employees if they want to create a genuinely inclusive and positive working environment.
One retailer that appears to be excelling in this space is The Entertainer. The toy specialist has implemented a number of measures so it can engage effectively with its employees.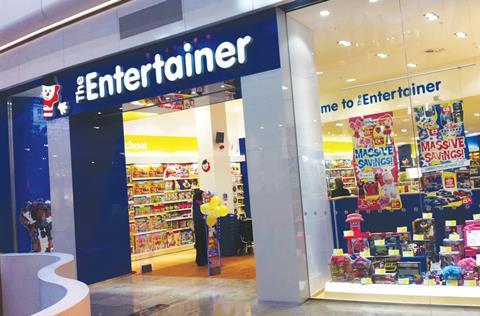 This includes an annual employee survey, which enables it to review the areas of the business its employees are enjoying as well as those that need addressing, says head of people Jon Savage.
He adds: "Once all the data has been collated, we'll share the survey results together with actionable outcomes with all employees. We also have a team called BeHeard, which includes two board members, whose role it is to meet every six weeks to review how the actions are progressing.
"All employees can contact the team throughout the year, allowing for direct feedback and questions. It's something we're proud of as it allows everyone to have a voice on workplace culture."
When it comes to making sure company policy is kept too, Savage's advice is to "keep it simple and make sure whatever process you do choose, it's one that ensures everyone has a voice".
That is something many agree on, particularly when it comes to keeping values in check in distribution centres and stores, which Gosling says is a difficult task to manage.
"If people are very rarely together in the same space then there needs to be much more of a conscious effort put into deciding what the things are that will help glue the company together," she says.
An example can be seen at The Entertainer, which after winning an accolade, made an effort to include field and store staff in the group's celebrations.
Savage says: "They all received specially printed vouchers in thank you cards to buy treats for their teams, so we could all have fun and celebrate together. We then used [Twitter] to share our pictures and experiences on the day."
Collaboration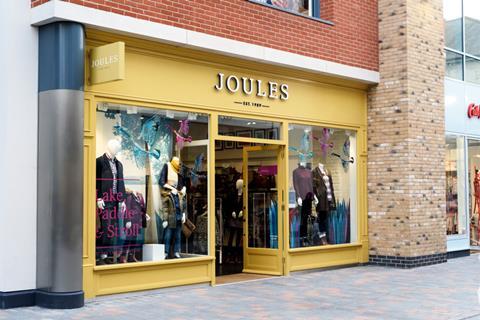 When companies fail to create an inclusive culture, they will have a tough time competing in the labour market.
Businesses should also think about how greater use of social media among staff will impact their business, including the growth of platforms such as Organise, which has received more interest and support since it was used by Ted Baker staff, says the organisation's founder Nat Whalley.
"It feels like every one of these campaigns that comes out encourages more people to come forward. It has a lot of momentum," she says. Organise is also in the process of launching an app to help employees document evidence of harassment at work.
Though this could sound daunting to businesses, Whalley says Organise is seeking to work with companies that are eager to establish the right cultures.
It is a positive outcome for retailers aiming to collaboratively work on improving workplace culture in the #TimesUp era.
Tackling third-party harassment in retail
"This is a real issue facing women in customer-facing roles. Every day, women are being harassed by customers and clients," says TUC policy officer Sue Coe.
A TUC report on workplace harassment in 2016 showed that 11% of women in the retail sector reported that the perpetrator of their harassment was a customer.
"We know women who are younger and those who are on insecure contracts such as zero hours are statistically more likely to experience sexual harassment," Coe says.
The TUC is pushing the Government to reinstate third-party harassment legislation so staff have greater protection, but what other steps can companies take in the meantime?
Gosling says: "Companies need to have a conscious choice about what sort of company they are trying to be and why. So not just 'we want to be a fun place to work', but what are the things that are really important to your organisation and how are they going to make your business be successful?
"If you've got that and you then put effort into making that happen – so living this ethos rather than just putting posters on the wall – I think anyone coming into that organisation from the outside will feel it. There will be visible signs of what your culture is like."