Are new business ideas coming through in retail? Rebecca Thomson takes a look at the state of entrepreneurship and the lessons to be learned from the current crop of enterprising retailers.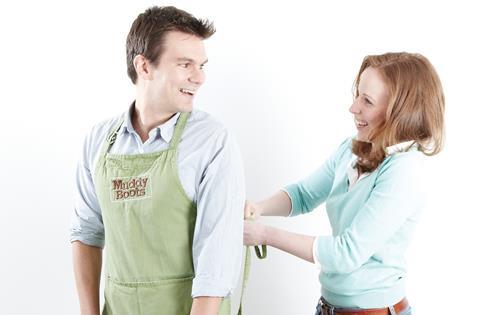 Retail has produced some of the UK's best-known entrepreneurs - from Arcadia boss Sir Philip Green to Asos' Nick Robertson via Ocado founder Tim Steiner and Hotel Chocolat's Angus Thirlwell, it's an industry full of big
hitters and big ideas.
But are there still new ideas coming through during what has been a difficult economic period? Many of the biggest businesses in the industry were launched during times of greater economic optimism than today's entrepreneurs are privy to.
But for Hotel Chocolat founder Angus Thirlwell, taxing economic times are good news for business creativity. "Any time of adversity breeds a creative response," he says. "I can see lots of ideas coming through."
Global Entrepreneurship Week, which is taking place this week, aims to promote entrepreneurship. And, as one of the biggest employment sectors in the UK, retail has a central role to play in developing the UK's creative output.
The industry is not disappointing either - there are a number of new brands and retailers emerging - and Retail Week will celebrate some of them next week at the first Retail Week Enterprise Awards.
Brand is key
One such up-and-coming brand is Muddy Boots, a food company that makes beef burgers founded five years ago by wife and husband team Miranda and Roland Ballard. Having been stocked in Waitrose and Ocado - and refusing a deal to partner with Tesco - the company now plans to open its first store in London in February next year.
Miranda says the key aspects the brand has focused on have been firstly making sure the product is perfect, and second that it stands out. "What's most important is that the product delivers," she says. "And we've got to look at the branding and marketing and experience."
She notes that a key way Muddy Boots products could stand out on supermarket shelves among cheaper brands was through attractive packaging. The same principle applies to high street retailing, she says. "It's the same thing on the high street. How are you going to get somebody to walk in? It will come down to whether they like the look of it. We've got to put a lot of emphasis on things looking right."
It's a good time to take the plunge into store retailing, she says, with rate relief and exemptions available for small businesses with only one property with a ratable value of less than £12,000.
But Thirlwell cautions that red tape and unnecessary bureaucracy are the greatest scourges of the UK's entrepreneurs, whether big or small.
He says: "The biggest thing standing in the way of all entrepreneurs is excessive bureaucracy. We keep seven people employed in our business dealing with non-value added red tape. It's not about being safe or legal - it's over-regulation. Those people could be redeployed into more creative areas."
Focus on quality
Thirlwell says the most important thing for entrepreneurs in retail to remember is to focus hard on product quality.
"Never lose sight of the importance of product," he says."Keeping a relentless focus on the quality of the products and innovation of the products is the biggest single thing - if you get that right and you make mistakes in other ways, they're salvageable. You've got to have something people want to buy."
Miranda agrees, adding it's important to ask why shoppers should choose to come into your store: "The idea of asking people to support their local shops frustrates me. It instils the wrong culture. They think they're giving you something."
Starting a new business is never easy, but there are plenty of ideas coming through in retail. With high street property in some areas cheaper than ever, and etail entrepreneurs continuing to innovate, entrepreneurial thinking is alive and well in the retail sector.
Wendy Hallett, founder of Hallett Retail, on women entrepreneurs
How would you describe the state of entrepreneurialism in retail today?
I believe entrepreneurialism in retail is growing. It is really encouraging that when times are tough it can bring out the best in people and they are more likely to rise to the challenge and start up their own businesses.
Do you think there are enough women involved?
No, women are not taking the risks men take. If women started businesses at the same rate as men, within one year we would have 1 million more female entrepreneurs.
What can be done to encourage more women to become involved?
The Women's Business Council has identified that there are key life stages when women could be encouraged to set up their own businesses. There should be more entrepreneurs going into schools and colleges giving talks to encourage young girls to start up their own ventures. There should be support through childcare options to help at this stage and later, when people may be facing redundancy or caring for both parents and children there should be support. It is a fact that female entrepreneurs applying for finance are more successful than men (usually because they are better prepared) but they don't apply, so we need to encourage them to apply.
How have you found the process of setting up and running your own business - what lessons would you pick out for other female entrepreneurs?
It has been an incredible, exciting journey and my passion is as great today as it was when I first started out. An important lesson is to identify what you are good at, and even more importantly what you are not good at, and surround yourself with people who are good at what you are not good at. Also, make sure you have a diverse workforce and environment where people challenge each other.
Are there any other entrepreneurs in retail you admire, and why?
I really admire Dame Mary Perkins, founder of Specsavers. I admire her for being a role model who encourages other women to set up their own businesses. I also admire her for how she gives back and her willingness to share best business practice and advice.
I also admire Chrissie Rucker, founder of The White Company, not only for her incredible business but also for the fact that she has achieved it while still maintaining an excellent work/life balance.
What is also significant is that both these women have achieved success but still have a reputation in the retail industry for being really nice people.
Wendy Hallett is the founder and managing director of Hallett Retail, which has concessions in several high street retailers including Debenhams, House of Fraser and Next. She is a member of the Women's Business Council and was appointed an MBE in June.
Who are the best new UK retail entrepreneurs? Let us know @RetailWeek and @RWRebecca