The AlixPartners Outstanding Contribution to Retail winner John Timpson tells George MacDonald about why he does business differently.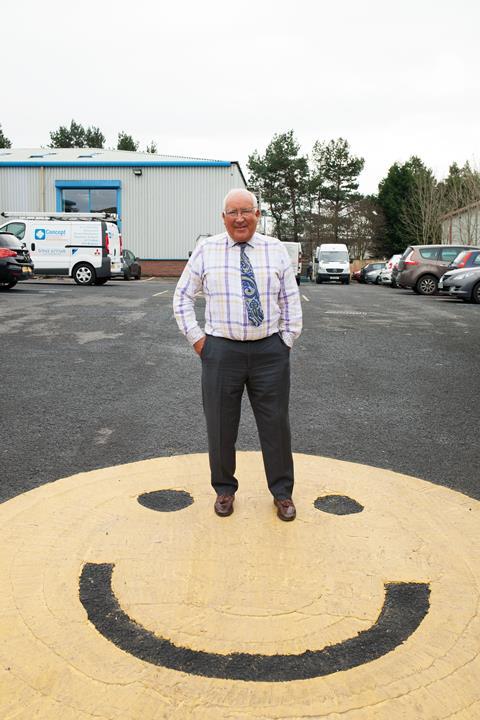 Anyone arriving at Timpson House soon realises they are not visiting a typical business. At the entrance to the car park, on an otherwise workaday industrial estate in Manchester, they are greeted by a big 'smiley' emoji painted on to the Tarmac.
On the way to the reception they pass a sign that reads 'Please leave your politics in the car park'.
As they wait in reception they might pick up a copy of the retailer's staff newspaper, in which they will find the latest weekly sales figures by branch and by category along with the year-on-year totals and percentage differences.
They are all signs that Timpson, which also operates fascias such as the Snappy Snaps photo processing chain and dry cleaner Johnsons, is an unconventional retailer with its own distinct way of doing things.
And they are all characteristics that embody the unique approach to running a company pioneered by chairman John Timpson, winner of this year's AlixPartners Outstanding Contribution to Retail award.
It is a style of doing business that puts people at its heart.
At Timpson, it is an all-pervading culture that has brought continued commercial success as well as establishing it a reputation as a great employer and good corporate citizen – the retailer is well-known for instance for its employment programme for ex-offenders and free dry cleaning for unemployed people attending job interviews.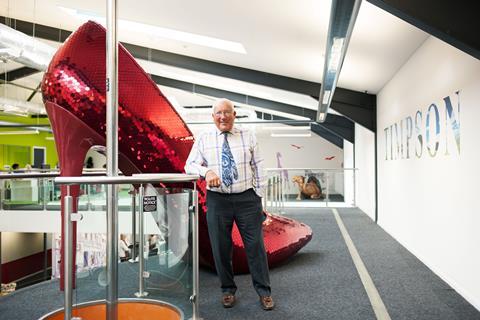 Lightbulb moment
The term coined by John Timpson to describe the approach he pioneered is 'upside down management'. It might sound faddish. It is anything but. Timpson believes it is the reason why his business is still thriving while rivals have fallen by the wayside.
He recalls the instant that made him think deeply about what would set Timpson apart and ensure its place on the high street.
"The lightbulb moment was in the late '90s," Timpson says.
The takeover of competitor Automagic had taken Timpson from 220 to more than 300 branches and the retailer had, he recalls, started to make "proper money".
In the hope of striking more such deals, he approached Mister Minit about buying its UK arm. Timpson was in for a shock from Minit's owners.
He remembers: "They turned to me and said they were experts in buying family businesses and 'putting in proper management'. It was a phrase I'll never forget. I wondered, what the hell am I going to do? I've got a competitor with a lot of money.
"I thought the only thing I could do was to make our shops bloody good at what they did. And the only way to do that was to trust people to do it for me."
A man of many parts
Like his business career, John Timpson's life outside work has hardly been run of the mill. With his wife Alex, who died last year, he fostered 90 children as well as raising their own five. He remains very active in children's causes.
When he appeared on Desert Island Discs last year, Timpson chose Buddy Holly's 'True Love Ways' as his top piece of music, and as his book Thomas Hardy's 19th-century classic The Mayor of Casterbridge.
Appropriately, as a prolific author of books and newspaper columns, his luxury was a pen and paper. His latest book, Keys to Success, will be published next month.
Timpson took inspiration from US department store business Nordstrom, famous for its standards of service. "Suddenly it all clicked," he says.
Ironically, Timpson did end up buying the Minit operation, when the latter's original confidence in its superior management capabilities proved misplaced.
"The guy who told me that managed to lose £120m in the UK," Timpson remembers.
"He didn't have people who understood retailing. He put graduates in to run the shops. They didn't know about service and couldn't cut a key. In 2003 I paid £1 for it."
Since his flash of inspiration about the opportunities of upside down management, Timpson has never looked back. His son James now runs the retailer on a day-to-day basis on the same principles.
In practice, upside down management means the devolution of as much decision-making as possible to frontline staff. Senior management are there to provide support.
"The only thing I could do was to make our shops bloody good at what they did"
There are only two rules for staff – look the part and put money in the till.
Staff have authority to vary how much they charge, and to spend up to £500 to rectify any problems that arise with customers. Key business information, such as the weekly takings detailed in the magazine, is shared.
"At some retailers, people working on the till wouldn't know what the weekly takings are – they should do, it's their right," maintains Timpson.
The focus on people has made Timpson a regular fixture in best employer rankings, and is epitomised by benefits such as access to company-owned holiday homes and time off for special occasions such as big birthdays.
The right fit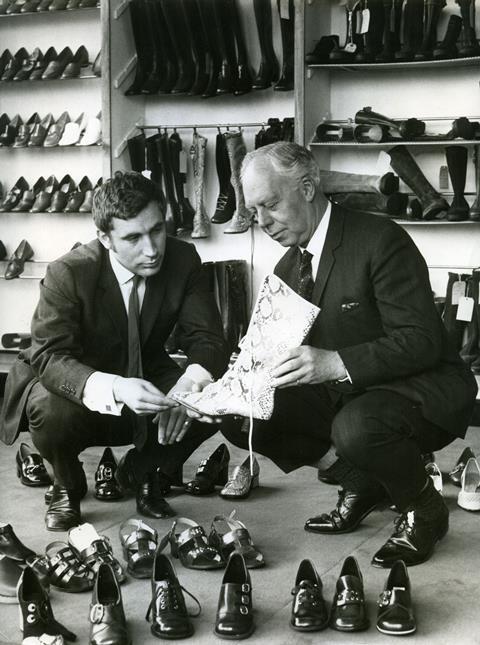 But it is not all fluffy. In order to ensure it has the right people, Timpson is ruthless in getting rid of those whose faces do not fit. It will be done "nicely", says Timpson – but it will also be done fast.
"We got keener to get rid of people who are no good and recruited single-mindedly on personality," says Timpson.
Mr Men-style pictures are used during the recruitment process, and interviewers will mark candidates by characteristics.
Mr or Mrs Happy are in demand, but not Mr Grumpy or Little Ms Careless. Half of those recruited are introduced to the retailer by existing staff members.
Timpson observes: "On the odd occasion we've struggled, it has been when someone from outside has joined and brought the knowledge we wanted, but the management style we didn't."
Despite its giving Timpson an advantage, he believes that other retailers could benefit from a similarly people-centric approach.
He cites John Lewis as an obvious example of where it has made a difference, and happily acknowledges that he got good ideas from Asda during the Archie Norman and Allan Leighton era. "People only need to put a bit of effort into it," he argues.
"We don't have any outside shareholders, we don't have any borrowing, we can do what the hell we like"
But many, he believes, put their effort into finding objections to such an approach. "They run things from head office, their idea of running a business is sending out memos."
Today Timpson is known for services – not just cobbling and key cutting, but mobile phone repairs too – but its origins were in conventional retail.
After a time on the Clarks graduate training scheme, Timpson joined his family's business and became buying director.
After a bitter boardroom coup against his father by his uncle, they sold their shares to retailer group UDS. Timpson continued to work for one of its chains before being installed as a replacement to his uncle.
However in 1983 he staged a £42m management buy-out of the Timpson business, which was by that time owned by Hanson Trust.
He could see the lie of the land in the intensely competitive shoe-selling environment and decided to sell the retail stores to George Oliver.
"Selling the shoe shops was one of the worst days of my life," he recalls. "I had to go into a room and tell people who'd been with the family for 20 or 30 years. I cried.
"But I couldn't see opening another shop, I couldn't see it being anywhere in 10 years' time. It was the right thing to do."
Timpson retained the shoe mending business as "something to do", an idea he returns to when asked what advice he would give to someone starting out in business.
"You start with something you love, a hobby, and you turn it into a business," he says. "And so much the better if you've got a family to help you with it."
Timpson's family-owned status is a source of pride to the entrepreneur, who believes that it brings distinct advantages.
"We're lucky we've got a business that creates cash," he points out. "We don't have any outside shareholders, we don't have any borrowings, we can do what the hell we like."
Timpson increasingly operates in partnership with other retailers, such as Morrisons and Tesco, and family control is an advantage there, he says.
"It helps you deal with other businesses in a much surer way," he maintains. "James has spent loads of time with people in the supermarkets and working out how to give them what they wanted.
"It must help that they know they're dealing with a guy who'll be around in 10 years."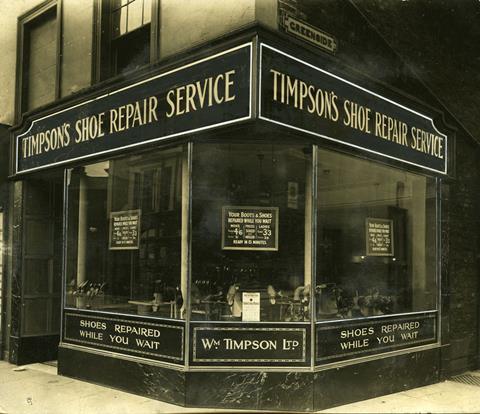 Gut instinct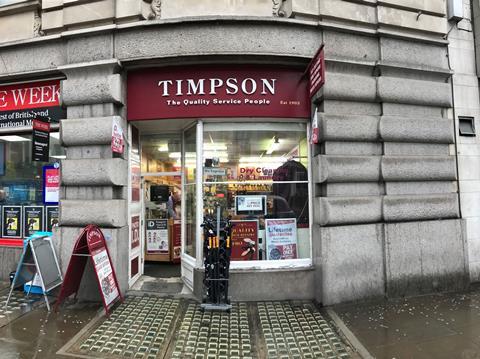 Over the years, the group has extended its reach by acquisition, and Timpson has become a master of the art of dealmaking.
"What makes a good deal? Ideally know more about the business you're buying than the person who's selling it. Go and look at the shops and know what you'll do.
"Be careful of buying something that's doing well because it's hard to do something with it. A lot of our purchases were bought out of administration.
"PE ratios are a load of tosh really. A business is worth what it's worth to you. If you're going to do a deal you have to do it on gut feel."
Despite his unconventional style, Timpson cites perhaps the best-known name on the high street as an inspiration.
In the book he wrote last year, High Street Heroes, he chose former Marks & Spencer boss Marcus Sieff as his number one retailer, as someone who set new standards.
Timpson has done the same by creating a unique retail business famous for doing things differently – and doing them well.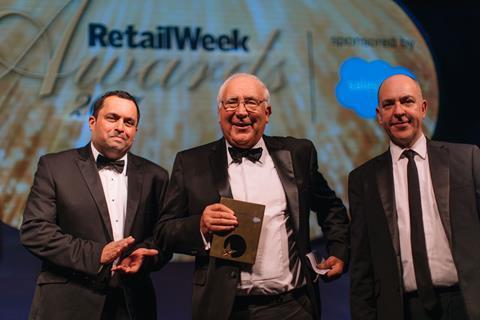 AlixPartners

Success in this customer-first, digitally driven environment is far from a given. We bring the clarity and confidence that comes from decades of first-hand experience throughout the retail industry.
And we work alongside you to help determine how best to drive top-line and margin growth, control costs, improve efficiency, and put the right strategies to work for your specific situation.
We protect, grow or transform businesses. When it really matters. Alixpartners.com