Alliance Boots UK heath and beauty boss Simon Roberts has been appointed to co-chair the Government's Future High Streets Forum.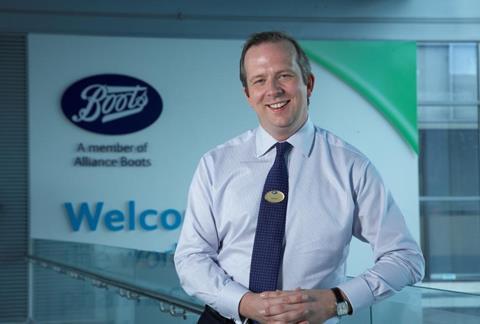 Roberts will lead the forum alongside the Government's high streets minister Brandon Lewis to help boost struggling high streets in the UK, continuing the work started by retail expert Mary Portas in 2012.
The forum's members include top figures across the retail, property and leisure sectors who hope to better understand the challenges facing the high street and how it can drive through new ideas and policies and the findings from the Portas Pilots.
Roberts said: "Boots has long been committed to the vitality of UK high streets and our work with the forum continues this legacy of engagement and support.
"While progress has been made, we recognise the need for a new level of collaboration among retailers and the broader business community.
"I am thrilled to be joining the forum as co-chairman and look forward to working further with other like-minded businesses, local authorities and the Government to support the creation of healthy, prosperous high streets for many years to come."
Lewis added: "By bringing together business, councils, retailers and property experts to work on projects that will help rejuvenate British high streets; we can create new jobs and boost local growth in the process. Simon's expertise is going to be a great addition to the team."
Roberts succeeds former Boots health and beauty chief executive Alex Gourlay in the role.
The forum this week created a Digital High Streets Advisory Board, which will be led by John Walden chief executive of Argos' parent Home Retail Group. It will examine how digital technologies can help bricks and mortar businesses.