Abercrombie & Fitch chief executive Mike Jeffries is stepping down with immediate effect amid flat sales and falling profits.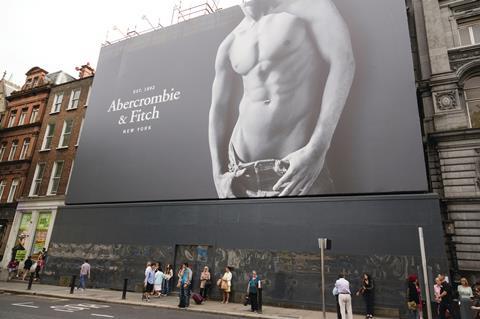 The fashion retailer's current non exec Arthur Martinez, the former chairman and chief exec of Sears, will become exec chairman until a replacement is found.
Abercrombie and Fitch has hired an executive search firm to replace Jeffries and will be considering both internal and external candidates.
Jeffries has led the company since 1992 and is a controversial figure who was once reported saying he did not want unattractive or overweight people wearing the company's clothes.
Martinez said: "It is impossible to overstate Mike Jeffries' extraordinary accomplishments in building Abercrombie & Fitch to the iconic status the brand now enjoys.
"From a standing start two decades ago, his creativity and imagination were the driving forces behind the company's growth and success. Going forward, we are confident in our talented senior leadership team and the steps we are taking to revitalize our brands and business."
Abercrombie & Fitch has set up an office of the chairman unit to manage day to day operations while a new CEO is found.
Martinez will head up the office of the chairman and will be supported by chief operating officer Jonathan Ramsden, brand president of Abercrombie & Fitch Christos Angelides, and brand president of Hollister Fran Horowitz.
Jeffries said: "It has been an honour to lead this extraordinarily talented group of people. I am extremely proud of your accomplishments. I believe now is the right time for new leadership to take the company forward in the next phase of its development."
Jeffries' departure comes less than a week after the retailer reported a 10% drop in same-store sales in the last quarter.