The former New Look man seems to have fitted in well in the unique setting of Primark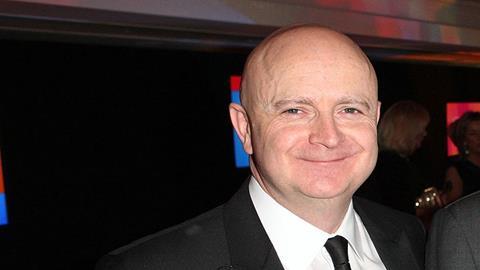 Friends of Primark chief executive Paul Marchant don't see so much of him anymore. Since moving to Ireland to run one of Europe's most successful fashion retail outfits, the sociable Marchant has kept an uncharacteristically low profile.
His hands have undoubtedly been full, taking on plans for value fashion domination handed to him by Primark's eccentric founder, Arthur Ryan. Ryan, still chairman of the business, stepped back from the chief executive role in September last year, leaving Marchant to fill his very big shoes.
Working for a quirky retailer without a typical corporate atmosphere should suit Marchant. Former colleagues and friends often refer to him with a wry smile and anecdotes abound of boardroom antics at the light-hearted expense of his colleagues.
Marchant left New Look, where he had been chief operating officer, in June 2008 to take up the same role at Primark. Not always one to toe the line, the outspoken Marchant is believed to have fitted in well with his colleagues at the secretive Irish retailer. Marchant's nose was left out of joint after he lost out to Carl McPhail in the battle to run New Look and months later Retail Week revealed he had been poached by Primark. It was one of the highest-profile succession stories in the sector.
Despite flying beneath the radar following the move, his impact at the publicity-shy retailer, which is owned by Associated British Foods, is starting to filter through.
He has made some high-profile appointments since taking the helm. Steve Lawton has been lured from Marchant's old business New Look as buying director - most likely for menswear, an area in which Primark has needed attention.
Matalan buying director John Lyttle has also been poached as chief operating officer. Lyttle, like Marchant, is a strong product man and the appointments raise the question of whether Marchant's team is weak on operations nous. Not so, says Sue Shipley, head of retail practice at Odgers Berndtson, who placed Marchant at Primark.
She says: "The key thing about Lyttle's appointment is that Paul has really embraced the chief executive role and he needed someone to embrace buying and merchandising. Now that he has stepped up [to chief executive], he has to take a step back from the day-to-day trading and be chief executive."
While Marchant appears to be becoming as elusive as Primark's septuagenarian founder, he has continued to network quietly. "Paul has an excellent eye for product, coupled with really good leadership skills and is great at engaging a team," adds Shipley. "He is not to be underestimated; he has a good head on his shoulders."
And so, the Primark juggernaut continues to roll on under Marchant's leadership. This week the retailer announced it would open another store at the east end of London's Oxford Street, effectively bookending the capital's main shopping street. The 85,000 sq ft store will dwarf Primark's 70,000 sq ft space at the Marble Arch end of the street and will undoubtedly witness riotous behaviour from shoppers when it opens next June.
Marchant will stretch his skills further into new territory as the retailer, which analysts estimated totted up a 7% like-for-like rise in sales in the 16 weeks to June 19, continues to expand in Europe. Spain in particular is a hunting ground for stores. Marchant appears to have grown quickly in what is a mature but still fast-growing business.
Career history
September 2009 Promoted to chief operating officer of Primark. Founder Arthur Ryan remains chairman
January 2009 Joins Primark as chief operating officer
April 2008 Promoted to chief operating officer at New Look, following management reshuffle that saw Carl McPhail become chief executive
January 2005 Joins New Look as director of buying, merchandising and design
Previously Worked at Debenhams in a variety of roles, latterly as director of womenswear and kidswear