The Oracle Retail Week Awards 2013 shortlist is out and, as ever, there are dozens of brilliant retail projects and people highlighted. Rebecca Thomson looks at just a few of this year's entries.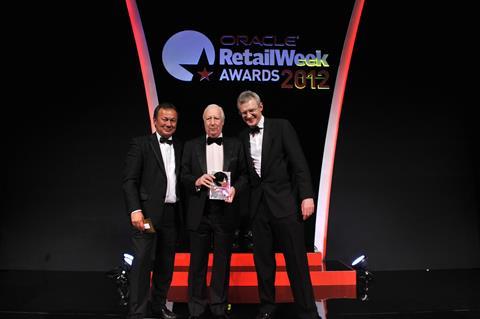 The Oracle Retail Week Awards feature the best of British retailing, and 2013's ceremony will be no exception.
This year's entries adhered to the usual high standards and in some categories – including technology and international trading – the bar was set even higher as retailers ploughed resources into multichannel and overseas operations during 2012.
It's a tough time to do well in retail, but these entries are proof that innovation is alive and well, in spite of the difficult environment.
In the International Growth Initiative category, for instance, Asos has been busy. Its 'Asos in Your World' project was aimed specifically at Australian consumers. Many fashion lines often arrive in Australia well after European countries have received them, and the products on sale at US and European retailers often run counter to the southern hemisphere seasons.
To tackle this, Asos ran a project to launch some lines in Australia before anywhere else. The initiative aimed to engage Australian shoppers by grabbing their attention with exclusive products. Particular lines were made available to Australian customers four weeks before the rest of the world. Scan-and-shop events, which enabled customers to buy products on their smartphones, helped spread the word.
Asos is not the only retailer to have set its sights overseas – Debenhams launched in Russia this year, and Boots has been developing its Norwegian offer.
Boots has also been hard at work in the technology category with its Advantage Card. It has ploughed resources into the scheme over the past 18 months to improve its offer and create a loyalty card that is one step ahead of other retailers.
The health and beauty giant has focused on creating personalised offers, moving away from wider customer segmentation. That is no mean feat when so much work on data analytics in retail is still in the early stages.
Engaging advertising
Retail advertising has had a good year as well. Businesses across the board have worked hard on becoming more emotive and engaging, and the work Sainsbury's has done as part of its sponsorship of the Paralympics is a case in point.
The grocer was the Paralympics' first sole sponsor and it used the event to engage colleagues, while also providing training and equipment for 1 million children to try a Paralympic sport.
No retail advertising shortlist would be complete without a mention of John Lewis, whose whimsical campaigns have led the way in making retail marketing more emotive. Its 2011 Christmas ad, in which a young boy waits impatiently for Christmas, is included in the shortlist this year.
Brandbank Multichannel Retailer of the Year was one of the most popular categories, and it gives an interesting snapshot of who's leading the way in this crucial area.
Tesco, for instance, has rolled out grocery click-and-collect to 100 stores and launched a drive-thru service.
Debenhams' Endless Aisle project tackled some of the issues fashion retailers often encounter, particularly the problem of a product appearing out-of-stock on the website while stores still have the item on the rails. The project aims to bring online and store stock together, meaning online shoppers are disappointed less often.
The Speciality Retailer of the Year category profiles a selection of the best UK retail specialists.
From BrightHouse's unique business model to bookseller Foyles' emphasis on great store experience, the category provides an overview of what makes UK retailing successful.
Former winners include Majestic Wine, which continues to go from strength to strength, and value player Poundland, which has had a strong year as it attracts both traditional customers and more affluent shoppers – all of them are looking for bargains in a difficult economic climate.
The Oracle Retail Week Awards 2013 shortlist shows just how innovative the industry can be – from technology to international growth to multichannel, it's been a good year for retail.
The Oracle Retail Week Awards
The Oracle Retail Week Awards take place on March 14, 2013 at The Grosvenor House hotel in London.
The awards evening, attended by about 1,700 people, is retail's most prestigious night of the year, and most of all it is an opportunity to celebrate all that is great about British retailing. Tables are selling fast and space on the main floor is extremely limited. Book online or call Nitin Kundra on 020 3033 2646 to secure your place.