House of Fraser launched an emoji-led Twitter takeover this week. The campaign may not have gone as planned but what lessons can be learned?
On Monday House of Fraser's Twitter page was overtaken with several emoji-laden photos and tweets. The campaign attracted a lot of attention from its followers but perhaps not for the reasons intended, as many followers questioned whether the retailer's Twitter account had been hacked.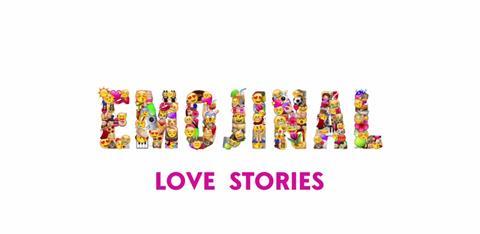 While a lot of people have been slating House of Fraser's #Emojinal campaign, it certainly worked in the respect that it got people talking about the brand.
The Twitter takeover could be described as an attempt to attract a younger customer base, as the modern emoticons are most associated with tech-savvy, text-sending teens.
However, emoji use reaches further than the screens of millennials and Generation Y. They are fast becoming a legitimate form of communication, even being chosen by the Oxford English Dictionary (OED) as its Word of the Year in 2015.
The OED described emojis as fulfilling the two major functions of language – to "get an idea across", as well as "having an interactive-interpersonal function".
Scientists have even found that looking at an emoji stimulates the same area of the brain as looking at a real human face would. This means that emojis aren't just appealing to marketers because they are eye-catching and colourful, but because they convey emotion in an even deeper way than words can.
Business opportunity
It's therefore unsurprising that there has been a rise in the number of companies using 'emoji marketing' to promote their brands recently.
This year alone, Virgin Active has launched a custom line of fitness emojis to promote its gyms, and OkCupid released data on the most popular emojis sent by users on its dating site.
The House of Fraser campaign was clearly well thought out, and a lot of time would have been spent on planning and creating content to share on their Twitter feed.
"Brand consistency is a key part of marketing – so a brand should know who it is, but should also know when it's appropriate to break that mould"

Hayley Watson, Digivate
The department store group even created a new website where visitors could crack the emoji codes to receive an exclusive offer to use in store.
However, moving away from their traditional branding was a risk. Brand consistency is a key part of marketing – so a brand should know who it is, but should also know when it's appropriate to break that mould.
Using something topical to promote a brand therefore does not have to adhere strictly to its image, but shouldn't be so far off that regular customers are confused or even alienated, as many of them seemed to be on Monday.
If #Emojinal was a one-off campaign, it has definitely succeeded in bringing attention to House of Fraser.
But if it is part of a wider shift in tone for the store, only time will tell if it works – or if it will isolate (or just annoy) its existing customer base.
Hayley Watson is an account manager for Digivate