If you've visited a retail event recently, you'll likely have heard about mobile shopping's next exciting phase.
Omnichannel is apparently a done deal and in-store experiences harnessing smartphone loyalty cards or geo-tagging are in the spotlight. It would all be very inspiring but for one glaring omission – retail hasn't even conquered Mobile 1.0 yet.
Our research found that while shoppers now spend equal time on each channel, desktop conversion rates are double those of mobile.
When the average shopper spends £6.10 on desktop but only £2.66 on their phone, it's clear that there's a big problem on the small screen.
Put simply, retail has a product discovery problem.
The process is straightforward for customers who know the item they want – they type the name into the search bar and they're away.
But stumbling across new products on mobile is a tall order.
Mobile-unfriendly
Ten years on from the first iPhone, retailers still haven't worked out how to adequately display their full product catalogue to mobile shoppers.
Navigation is all too often subpar, forcing the user to rely on the atrocious 'hamburger' menu button to switch between sections.
Meanwhile, social media feeds such as Instagram are becoming the go-to channels to discover new products, particularly in fashion.
The scrollable, tailored feeds are ideal for customers, but brands are surrendering control to platforms that pit their products alongside thousands of their competitors.
"Mobile shoppers are stuck with sites they can't peruse and apps they won't download"
Some brands have sought to get around this by creating their own apps, but low download rates don't justify the high development costs, and clicks on Pinterest simply lead users back to mobile sites anyway.
Mobile shoppers are stuck with sites they can't peruse and apps they won't download.
In today's environment, retailers have no excuse to ignore the mobile discovery gap.
Customers are telling you what they want with every click – so tailor the limited number of listed products accordingly.
You know how many are abandoning your mobile site mere seconds after arriving, so improve navigation to convince them to stay.
Retail can still enjoy an innovative and lucrative mobile future, but let's nail the first phase before moving onto the next.
Let's not run before we can walk. And please, at the very least – let's think beyond the burger button.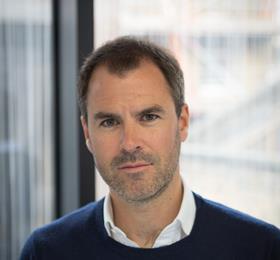 Graham Cooke is chief executive of Qubit