Rarely has retail been seen in such an unflattering light as over the past few weeks, from trouble at BHS, Sports Direct and My Local.
Parliamentary inquiries into the collapse of BHS and working practices at Sports Direct, and the demise this week of convenience chain My Local, have hurt the industry's image.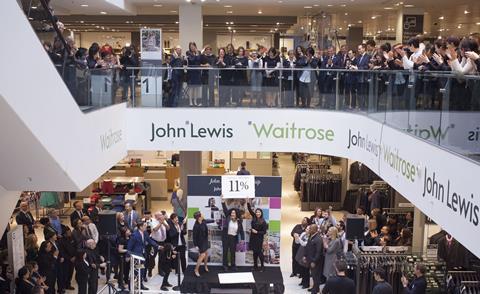 So it's all the more important amid such turbulence that what's great about the retail industry – and what is far more typical of retail – is recognised.
Today one of UK retail's greatest institutions, the John Lewis Partnership, is celebrating its unique business model.
Partnership Day, as it is called, is designed to remind staff and others of the values on which the business was founded – qualities that have endured for decades and in today's uncertain world are ever more relevant.
The partnership structure has been core to John Lewis's commercial success. Whether it's the ability to invest for the long term, or the sense of greater purpose which enthuses employees, the retailer would not be the success story it is today without its distinct worldview and ways of doing things.
Culture challenge
Speaking to retail chief executives, it's clear that business culture, and the related challenge of finding and retaining the right people, are becoming ever more front of mind.
As the industry battles with other sectors to attract the best talent, a culture that goes beyond simply making the sale is becoming a key differentiator.
In its way culture – the way a business feels and behaves, and its guiding principles – is becoming as competitive and important as traditional retail preoccupations such as product and location.
From Ted Baker to Beaverbrooks, from AO.com to the Co-op, retailers that really put their people first and stay true to their principles are performing well.
John Lewis is one of the preeminent examples. Today, as it celebrates Partners' Day, others might benefit by following its lead.