Many apparel retailers still operate according to the traditional seasons. The trouble is, the weather often refuses to follow suit.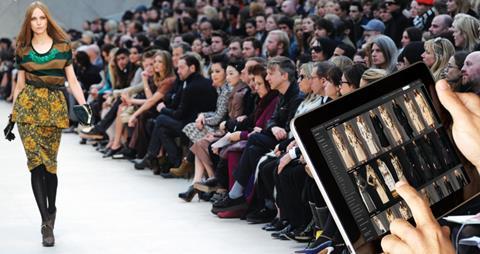 Throw in further challenges such as ferocious competition and shoppers' shift online and dents to earnings follow.
Some retailers are already redesigning the traditional approach to seasons as they allow shoppers to 'see now, buy now'.
Upscale player Burberry, for instance, created a shoppable catwalk during London Fashion Week.
It enabled consumers instantly to purchase the latest styles rather than wait for weeks or months for them to work their way into stores.
It was a clever idea that not only created a stir, but should open eyes to possibilities at more mass-market clothing retailers. Perhaps they should look at their supply chains.
At present, much product is sourced in distant lands and ordered in huge volume months in advance of appearing in the shops. It's a model that has brought great efficiencies and cost savings.
"As retailers risk becoming prisoners of circumstance … a new generation of retailers are proving themselves fleeter of foot"
But when does the point come when such benefits may be offset by hits to profitability as a result of unpredictable weather or encounters with the many other icebergs in retail's choppy waters?
At the same time as retailers risk becoming prisoners of circumstance as their best laid plans are holed, a new generation of retailers are proving themselves fleeter of foot.
In contrast to recent tales of woe, etailer Boohoo, for instance, this week posted a 129% increase in first-half profits. Boohoo's agility means it can react rapidly to consumer behaviour.
The etailer carries a range of about 20,000 styles and introduces 100 new ones daily. Its test and repeat approach means it can quickly identify which lines to back and lowers stockholding risk.
It's all very well for Boohoo, some retailers might huff, as it doesn't have the complexities of running shops too.
However the point is not just Boohoo's prowess, but the fact that the capabilities offered by it and its peers are increasingly expected as standard by consumers.
If Boohoo can do it why can't we – at least online, harder-pressed retailers should ask themselves.
In the tough fashion market, some radical ideas are needed if profit warnings are not to become more common.
BHS reborn online
Just a month after the last BHS stores shut, the famous name has reappeared in the UK – not on the high street, but online.
Managing director David Anderson and new owner Al Mana Group believe BHS still holds a place in British shoppers' hearts and can have a new lease of life.
All the best to them, but they face a big challenge.
BHS failed because it was insufficiently relevant to many shoppers. If it is to have a future it will need a renewed and clear sense of purpose – fast.