"The people have spoken", the clarion call of the Daily Mail, among other organs, is the mantra of people who voted for Brexit, airbrushing out the inconvenient detail of the millions of people who voted the other way.
For retailers, "the customer is always right" is a less controversial and more sacred utterance. Successful retailers have always prided themselves on knowing what their customers want, just as successful politicians pride themselves on knowing what their supporters will vote for.
But popular behaviour is a paradox in these digital days, in politics and retailing alike.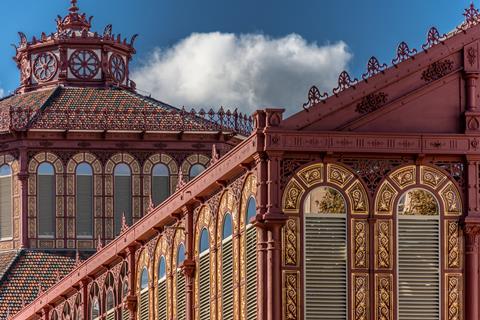 Only last week, Marks & Spencer – that bastion of British bricks and mortar – teetered on the brink of exit from the FTSE 100 just as Ocado, the online upstart (though no longer a start-up) stormed its portals.
In Europe, politics was populating the headlines: on Friday, populism triumphed in Italy with the swearing in of the country's 64th administration since the Second World War, while in Spain, the governing party – the ironically named Parti Popular – lost its mandate.
Disruption is dominating the political landscape as much as it is the world of retail. As more people take to the streets to protest, fewer have been tending to shop there.
Nowhere have street protests been as frequent in recent times as in Barcelona, where independence is backed by an increasingly vociferous minority. (In Barcelona province, where three-quarters of the total population of Cataluña live, 44% of the votes cast in the last election were for pro-independence parties.)
"Cacerolazos" – protesters banging saucepans with wooden spoons – have taken to the streets in large and loud numbers. Most wear yellow ribbons to show support for the imprisoned politicians they describe as "political prisoners".
The Hispano-phile majority has not been absent, though perhaps they are less noisy, but this could well change following hard-line Catalan nationalist Quim Torra becoming president of the region.
"Sant Antoni embraces 235 shops, a children's playground, a gym, a museum and four floors of underground parking. It is a truly enlightened development"
However, all is not lost. Disruptive politics and internet retailing were both forgotten in Barcelona with the reopening last week of one of its oldest and biggest markets, Sant Antoni. Around €80m (£70m) have been spent by the local authority over the past nine years to renovate this magnificent cruciform building.
The central market, with a breath-taking vaulted wooden roof, houses a host of fresh food stands (with an increased average frontage of eight metres) whose quality and presentation are as exciting and appetising as anywhere else in this great mercantile city, Europe and even beyond.
Tens of thousands of people were here last week. In the truest sense of the word, they came to do their marketing. And they came as consumers, as households – in the flesh, not as pieces of big data – to support independent shopkeepers, not politicos. I saw one yellow ribbon in two hours jostling among the happy crowds.
Mercado Sant Antoni embraces 235 shops (food and non-food), a children's playground, a gym, a museum and four floors of underground parking. It covers more than 50,000 sq m. It is a truly enlightened development as a major supermarket chain has also been permitted to open a 1,400 sq m branch here.
As a symbol of how this iconic European city is not in thrall to separatist or nationalist preferences, it has not chosen a Catalan fascia such as Bon Preu or the Spanish market leader Mercadona to set up shop, but Lidl.
The people are speaking. Speaking and shopping with their feet. Offline is far from dead and buried. Eat your heart out, Amazon.
Michael Poynor is founder and managing director of Retail Expertise