Fifty years ago Marks & Spencer sold clothes that mum bought for whole the family.
The retailer sold 90% British products, so there was a good chance to repeat a winning product. And it sold clothes that would last and of course plenty of lines had some style.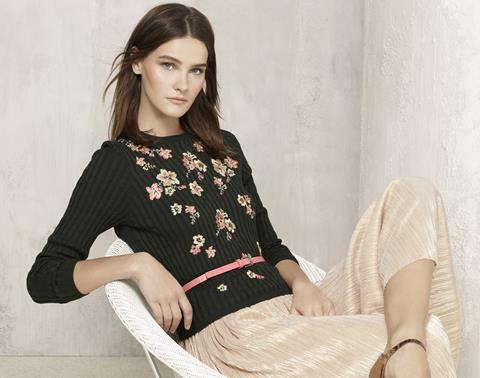 M&S sold winning lines in depth and they hardly changed for years. It had everything for women - underwear, hosiery, plain sweaters, dresses, skirts, along with children's clothing – but only a limited selection of men's items such as knitwear. Then, in 1972 M&S started to sell men's suits, jackets, trousers and overcoats.
Today, M&S still tries to sell to mums and 18 to 25-year-olds – all under one roof. It mixes plain and fancy clothes for young and old: cool clothes "Inspired by all things Italian" alongside razzle-dazzle prints.
The customer challenge
The new chief executive Steve Rowe has said that the target customer is 50 years old. The retailer has lowered prices – and in my view quality – to win back customers.
However it has older customers who want style and quality back and will pay a fair price.
Rowe must split this monolithic design into two separate store estates for younger and older shoppers
At the same time it has lost many 18 to 25-year-olds who go to lifestyle shops instead to find the looks they want. M&S sells fewer clothes every year.
These days it is possible to set up long-distance supply chains with the Far East so that in-season winning styles that sell fast can be repeated in weeks and in huge quantities. Next, Zara and Forever 21 customers make the final choice at the last minute of what the winning lines are.
New store proposition
In its bricks-and-mortar stores, M&S sets out its stall as one large white hall – a sort of office building lobby.
But to succeed, Rowe must split the monoliths into two smaller store estates with separate buying teams for each.
It should, I believe, build the first store estate large enough to cater for the 35 to 45-year-old, A to E groups of customers and call it Marks & Spencer, bringing back the original green and gold trademark for the store.
The second group of shops should look and feel young (appealing to 18-to-25-year-olds) and have a different identity, looking nothing like Marks and Spencer and a different name – perhaps Together, a place where girlfriend and boyfriend go to shop (and sometimes listen to loud music).
Once appealing to the two most important sectors of the market, the M&S Group should then appeal to a wider range of shoppers.
Nigel Gee is a former managing director of Moss Bros