I recently heard President Obama say that democracy requires compromise, even if you're 100% right. That statement is obviously true.
It applies to politics, work and our relationships with our partners, family and friends.
The recent EU referendum has left many of us that voted to remain feeling variously incredulous, helpless, angry and fearful for our future.
"We were 100% right. How could this happen?" For most people this is an unsettling experience but as an entrepreneur I have become used to it.
"We will just have to look harder for the opportunities and be more creative in finding solutions"

Jacqueline Gold
When you start a new business most people say "no", when you know that "yes" is the right answer. No you can't have a line of credit, no you can't open your store in our shopping centre and no you'll never make it work.
But where there's a will, there's a way. You regroup, chart a different course and find a compromise.
Some towns and landlords wouldn't allow us to replicate our store design, window displays or merchandise plan in their properties. Others flat out refused to work with us at all.
This often seemed petty and frankly ridiculous but much as you disagree with them, you have to respect them and find another way.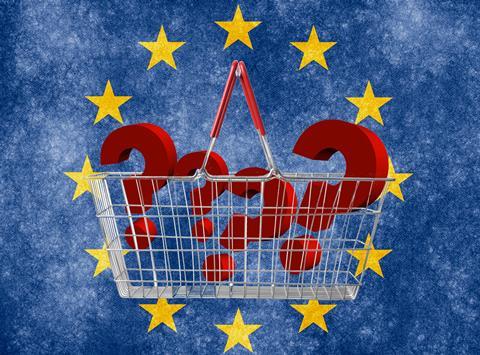 It's what we must all do with the country's decision to leave the EU. As retailers we will face a number of challenges: currency changes may impact our cost of goods, consumer confidence could be hit but conversely commercial property prices might come down.
Rebuilding relationships
We will just have to look harder for the opportunities and be more creative in finding solutions, especially when it comes to rebuilding our relationships with our European partners, and I think we at Ann Summers can help.
Brexit has been compared to the break-up of a marriage and given the nature and strength of the emotional outpouring that has followed the vote to leave, this analogy seems apt.
Oddly for a business that many see as being about frivolity and sex, we know an awful lot about relationships, trust and honesty. The toys we sell weren't once referred to as marital aids for nothing.
When any relationship shows signs of breaking down, it is inevitably because they've stopped communicating with each other, stopped taking the time to listen and stopped paying each other compliments. Resentment takes hold and the magnetic forces that once attracted start to repel.
You can't fix these relationships straight away. Just like our negotiations with our trading partners in Europe, it will take time.
At Ann Summers, that first step to a deeper, more connected relationship can start by simply turning down a page on our latest catalogue or sharing a link from our website with a message attached: "You'd look fantastic in this", or "would you like me to wear that?", or "do you remember the night we used these?"
I'm not suggesting that any of those negotiating our new trading relationships need to be in stockings and suspenders but we do have to start by telling them that we still fancy them.