In a world of millennials, boomerang children and generation rent, should retailers be doing more to meet the shopping needs of younger consumers? 
John Lewis managing director Paula Nickolds has revealed that the department store business is overhauling its home offer to reflect the shift to generation rent.
A retailer identified with the existing middle classes and the aspirational youngsters who are theoretically tomorrow's affluent consumers is positioning itself for a changed world.
"If your customer base ages with you, you're Woolworths"

Jeff Bezos, Amazon founder
Although the older may be wealthier, retailers cannot afford to turn their backs on the young – and of course they are not – because they depend on a flow of new shoppers all the time.
As Amazon founder Jeff Bezos memorably said: "If your customer base ages with you, you're Woolworths."
The bank of mum and dad
So retailers are seeking to cater better for a generation for whom money goes a shorter distance and who are worse off than their parents – or perhaps to cater better for those parents, aka the bank of mum and dad, who may be the ones parting with their cash to furnish offspring yet to fully fly the nest.
You can hardly move for analysis of how millennials shop. However, the bigger point is surely that they have limited money to spend, don't own their own homes and may even still live with their parents.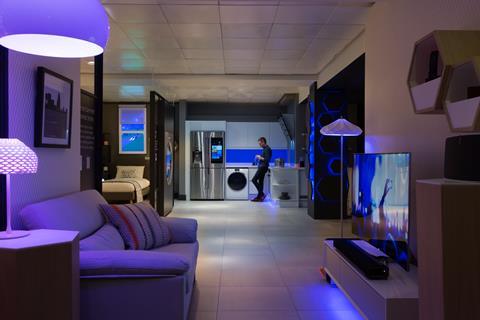 John Lewis's home range puts a spotlight on that, featuring 'flexible furniture' that saves shoppers' money and frees up limited space.
It's just one illustration of how retailers will likely have to adapt to reflect consumer needs and perception of value in changing living circumstances.
What was on offer for earlier generations, epitomised by the promise of home ownership and the consumption patterns that accompany it, can appear out of reach to the youngsters of today.
Only 31% of 25- to 29-year-olds now own their own property, down from 63% 25 years ago, a study by the Social Mobility Commission, which advises the Government, revealed in March.
And the percentage of first-time home buyers relying on their parents for financial help was anticipated to rise to approximately 40% by 2029 if the economy weakened.
Another study, by Legal & General and economics consultancy Cebr, found that parents would lend their offspring more than £6.5bn this year to enable them to get on the housing ladder.
Boomerang children
ONS data released last November showed that one in four people in their 20s and early 30s now live with their parents.
So-called boomerang children, there are now about 3.3 million of them, almost a million more than there were in 2003.
Think-tank the Resolution Foundation's Living Standards Audit 2017, published this month, revealed stark statistics about the wealth of the young.
It states: "Typical household incomes for 25- to 34-year-olds have performed especially poorly post-crisis.
"Year-to-year changes are somewhat volatile but, notwithstanding a modest rise for this age group over the course of 2016/17, the typical 25 to 34-year-old appears no better off today than in 2002-03.
"In comparison, typical incomes for all other age groups are now above, or very near, their pre-recession peak."
Such numbers show why John Lewis, and other retailers such as Marks & Spencer and B&Q, are devising products that reflect the new realities of life for generation rent.
Last November, for instance, Kingfisher boss Véronique Laury told Retail Week that "there is an opportunity to make renters, people in flats, city livers without cars and the younger generations our customers too".
Young and hard-up
Retailers are also adpating to the needs of younger, often cash-strapped shoppers internationally.
Amazon, for instance, offers Amazon Student, entitling members to "free one-day delivery on millions of items, stream thousands of movies and TV shows, plus access to exclusive student discounts".
After a six-month trial, members are upgraded to the etailer's Prime subscription service at a 50% discount.
While that service is targeted at those in education, Amazon is seeking to capture the custom of less well-off consumers generally.
In the US, it has just launched a cut-price adaptation of Prime for recipients of government assistance – evidence that less well-off shoppers generally, not just the young, are worth having. The scheme is widely seen as a bid to win trade from Walmart.
Stateside there are other trends afoot which perhaps presage the shape of things to come in the UK.
ThredUp, which bills itself as 'The world's largest online thrift store', has built up a base of 20 million users.
Valued at $500m (£385m), it adds 1,000 second-hand items an hour to its site. A pureplay since launch in 2009, it has now started opening stores and is seen as a potential threat to established retail names.
The second-hand shopping market is estimated to be worth $18bn (£13.9bn) and, stocking brands such as Banana Republic and Lululemon, ThredUp now ships to 26 countries including the UK.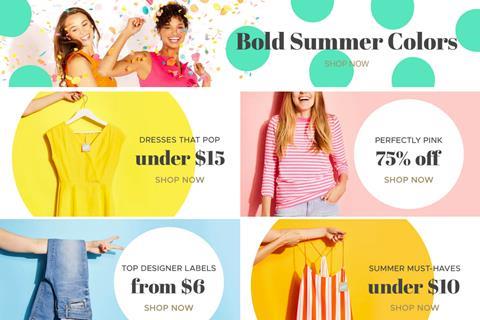 ThredUp is not explicitly pitched at the young and hard-up, although its appeal to them is obvious, and shows how new business models can draw in new generations of shoppers.
Which makes you wonder whether there is one big business model that retailers could disrupt – the housing market itself.
Having delivered unprecedented value in every category from food to fashion to technology, could retailers come up with a 'value home' that accelerates home ownership among the young and makes profits at the same time?
It's actually been tried before. An estate of Ikea-designed BoKlok affordable housing was developed in Gateshead in 2007, aimed at young people and couples earning between £15,000 and £35,000 a year.
In the event, the venture didn't go as planned. The credit crunch struck and two years later, 20 out of 36 apartments were unoccupied.
Perhaps it was an idea ahead of its time which, lessons learned, could be reprised for generation rent?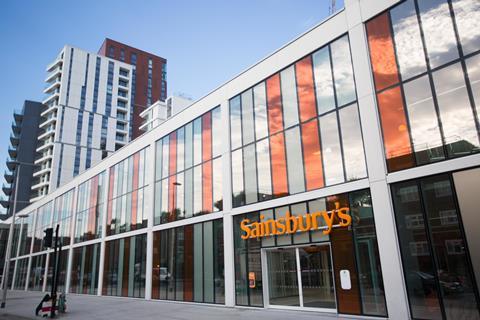 Certainly, other retailers increasingly see opportunity in residential property. At Sainsbury's Nine Elms store in London there are more than 600 homes above the store, a proportion of which are social housing.
Let's talk about policy
Maybe it's also time to start talking more about the policies needed to create inclusive prosperity – wealth that will find its way into retailers' tills.
Burned by their experience during the Scottish independence and EU referendums, it's unsurprising that many retail leaders are now reluctant to speak out on matters political, fearing that their interventions could end up costing them customers.
Despite the attacks they can face, they should make their voices heard.
Some business leaders seem to think it is right to get stuck in on policy issues.
Last week Jamie Dimon, chief executive of investment banking giant JPMorgan Chase, took financial journalists to task for spending insufficient time covering such concerns. His points could apply to others, including business leaders.
He was angry about the "stupid shit" affecting the US, ranging from a lack of investment in infrastructure to the tax regime.
Dimon said: "The United States of America has to start to focus on policy which is good for all Americans and that is infrastructure, regulation, taxation, education.
"Why you guys don't write about it every day is completely beyond me. And, like, who cares about fixed-income trading in the last two weeks of June? I mean, seriously."
He highlighted everything from failing schools to the fact that the US has not constructed a big new airport in the last two decades – the sort of issues that Andy Street left his role as managing director of John Lewis to confront as the new mayor of the West Midlands, making similar arguments in favour of investment in the region's infrastructure.
From retail realities to political debates, nobody can afford to take generation rent for granted.
Millennials, after all, were widely expected not to bother to turn up to vote in the recent general election. But they did.
The comfortable, supposedly expert and data-informed assumption that they would not perhaps contributed to Theresa May losing her majority rather than celebrating her anticipated coronation as a "strong and stable" leader.
When it comes to shopping habits, retailers should avoid making similar assumptions about how younger customers will behave.
Otherwise, they risk losing the consumer election played out daily and weekly in people's purses.
Action points for retailers
Adapt your offer
Millennials are a big talking point in retail but, amid all the discussion about how they shop, less thought is given to how much money they have to spend – and it's often not very much. They are often unable to afford to buy a home and their wages do not go far. The rise of generation rent means many retailers will need to adapt their offer. John Lewis, for instance, is doing just that.
Appeal to generation rent
Retailers should consider how they can draw in this generation of customers. Amazon, for example, runs a cut-price Prime scheme for students and in the US is targeting lower income shoppers generally through initiatives such as offering Prime discounted membership for those in receipt of government assistance. Now business models such as ThredUp, 'the world's biggest thrift store' could pose a threat to established retailers.
Deliver great value
Could retailers, who have delivered great value for consumers in so many categories, ultimately sell 'value homes'? Ikea has tried.
Make your voice heard
To ensure the right economic conditions are created to sustain spending in future, retailers should not be afraid to make their voices heard on policy matters.