It's been a bumper year for obituary writers and a bad one for celebrities – barely a week's gone by without someone who entertained us passing away.
Our Facebook newsfeeds are full of favourite songs, sketches and jokes old and new. It seems that we've all been asking why so many have died this year.
You can make a case for tracing celebrities back to biblical times, but the cult of the modern-day personality started with film stars, pop music and then television. The 60s, 70s and 80s were arguably the heyday as household TV ownership reached saturation point, while our TV choices were limited to BBC1, BBC2, ITV and then Channel 4.
Logic would suggest that those who first entertained us in this era are getting on a bit now so, if you are to believe the media, this is a trend set to continue.
"Past their best, overtaken by technology and out-manoeuvred by changing consumer preferences – we'll know soon whether BHS and Austin Reed will be resuscitated'"
Fewer channels, bigger stars and now dying in an era of social media – it's a perfect combination of factors that makes it seem like they're dropping like flies.
There's a similar confluence of forces at work on our high street. Retail stars from another era – BHS and Austin Reed – have had the administrators in to read them the last rites. Past their best, overtaken by technology and out-manoeuvred by changing consumer trends and preferences – we'll know soon whether their notes read 'do not resuscitate'.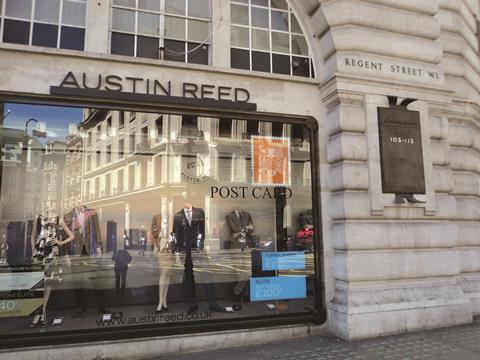 Technology has empowered our customers. Being able to check the price of comparable products from other retailers on your phone, in our stores, is true free-market economics. Do we let our staff apply marginal pricing by matching online prices for one customer but not all – or do we risk losing the sale?
It's also given them the chance to look behind the label and seek origin, authenticity and whether we're nice people to work for. It's one of the reasons small independent online retailers seem to be flourishing.
Peak stuff?
Our bricks-and-mortar retail portfolio is up against same-day home delivery 24/7 – and our landlords want a rent increase, to go with the rise in city-centre parking fees. But that may not be the worst of the challenges facing retail.
Perhaps the recent Bank of England blogger who implied that we've reached "peak stuff" is on to something. Ikea have acknowledged this trend, which they call "peak curtains", and maybe we have gorged for too long in their Marketplace and it's made us feel a bit sickly.
Embracing Buddhist-inspired mindfulness, where less is more and shopping most definitely isn't the answer, is just one more trend that will see legendary retailers bite the dust. Add in the growing influence of millennials – a generation both open and civic-minded, who value the story and the experience over consumption and baubles – and we have no choice but to adapt or die.