Voting to leave the European Union in the upcoming referendum would force the next generation into an insular and isolationist stance.
If you Google the future, you'll notice there are broadly two kinds.
The first is bright and exciting: technology that will make our lives better, sustainable living, driverless cars, virtual reality, greater understanding.
The other future is darker, insular and not nearly as good as it used to be. It's full of questions but not answers, problems not opportunities, fear without facts and very little faith in the next generation's ability to find solutions to the challenges we're yet to face.
Of course the great thing about the future is that it's ours to shape.
Safeguarding future generations
Every one of us who is a stakeholder in the retail industry faces some important choices and opportunities, none more so than the in/out referendum.
Education Secretary Nicky Morgan was right to describe a vote to leave the European Union, as limiting the life opportunities of "the generation of Instagram, Easyjet and eBay".
"This isn't our vote – clouded by fears and prejudices concerning red tape and immigration – this is a vote about what's best for the generation that follows us"

Jacqueline Gold, Ann Summers
This isn't scaremongering, this is an acknowledgment that today's younger generation – our children, the staff on our shopfloor and our customers of the future – with friends and Facebook connections all over the world, reject isolation in favour of internationalism.
It dawned on me that this isn't our vote – clouded by fears and prejudices concerning red tape and immigration – this is a vote about what's best for the generation that follows us.
We should vote to stay for them.
Preserving relationships
As retailers we should also always ask what's best for our customers and for our businesses.
Along with our UK colleagues, there are many EU migrants that are working in our stores, leading our teams, managing our warehouses and contributing to our sales growth.
These colleagues are invariably, multilingual, ambitious and hard working and yet we stand by and let the media lessen their contribution to our economy and society.
At times we talk about our trading partners in Europe as if they were our enemies, not our friends.
Working together
Somewhat hypocritically we all belong to various retail and trading associations because we see mutual benefit and opportunities by working together and yet we want to leave the biggest and most important one of all.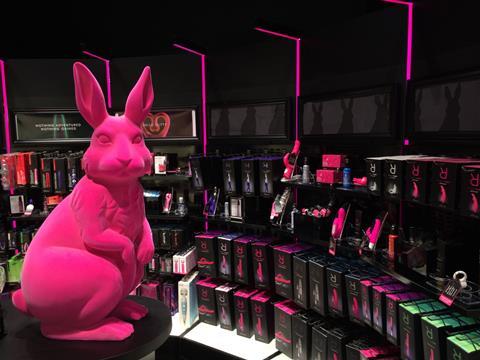 Not many people know this, but the sex toys that we sell at Ann Summers are made to the very high and exacting standards of the EU safety directive for children's toys. We are the only company in our field that does this.
Step outside the protection that the EU affords companies like ours that do the right thing and we could be flooded with cheap, dangerous imitations, by those businesses, who unlike ours, will find any opportunity to lower their product standards to raise margins.
That's bad for customers and bad for business.
Being socially liberal and economically conservative, you'd think I'd always be in favour of smaller Government, fewer restrictions and greater freedom to do what we want but in this instance I believe the EU is on the side of both the consumer and businesses like ours that have invested in product safety.
Yes, the EU can be challenging at times, but like any relationship we have to work through our differences and this is one relationship I definitely do not want to end in divorce.
Jacqueline Gold CBE is chief executive of Ann Summers