Video and vlogging as a format is used very differently among UK retailers, and by some more successfully than others.
Argos has its #GetItNow hashtag and it uses Youtube to present products via small infomercials. This works well.
Asos is making bigger waves. They do a lot of how-to guides which relate to both fashion trends and product categories.
Superdrug is certainly showing strong investment into digital productions – showcasing more of the 'real' look.
These retailer's respective efforts demonstrate that authenticity in vlogging is vital.
Users have taken a definitive turn towards what is most natural and believable.
Influencer and inbound marketing works, but companies are now also using vlogging cleverly as a way to give either brands or products a human voice.
Whether vlogging takes place via a partnership or in-house can never be set in stone. However, when using influencers there are some things to take into consideration.
The golden rules for retailers who partner with independent vloggers are as follows:
Resonance of the partner's values, products, services, brand or personality to the company is essential
As is the relevance of the partner to the target audience the company wishes to communicate to
And finally, reach – the ability for the partner to reach the target audience through either their own or the retailer's marketing channels
Remember, vlogging should not look or feel like an advert – unpolished and imperfect is ok, that makes it more authentic.
If a retailer is using a vlog to show to its colleagues internally, the medium naturally creates a feeling of authenticity.
Furthermore, a focus on documenting any process gives a strong internal sense of what you are doing as a business.
However, if a retailer plans to use vlogs they should be coordinated with events, product releases and marketing so they are aligned with activities in the business.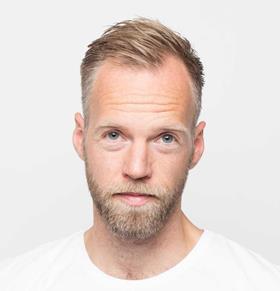 Asger Laursen is an IT architect at Novicell