Only 3% of iPhone 6 owners typically use Apple Pay when shopping, a survey by Pymnts.com and analysts InfoScout has revealed.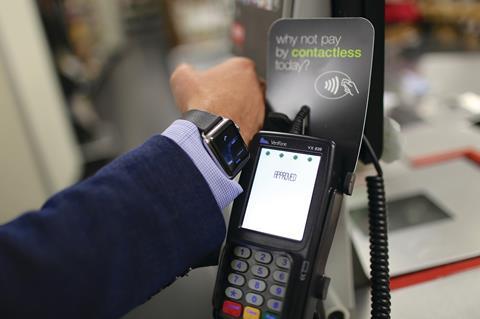 The research also showed that about a third of people do not know how to use the contactless payment option, the Telegraph reported.
Apple Pay launched in the UK last month, having already made its debut in the US.
But the findings of the survey may prompt questions about how widespread the adoption of Apple Pay is likely to become.
The survey, by payments news site Pymnts.com and analysts InfoScout, was conducted with 1,498 iPhone 6 users.
Only 13.1% of people in June said they had used Apple Pay. That compared to 15.1% in March.
23% said they had just used Apple Pay when they were polled versus 39.3% in March.
Pymts.com chief executive Karen Webster said: "The results are pretty clear…Apple Pay has not become a regular habit for users who have the application and are able to use it in stores that accept it."
Almost a third of those polled said they did not use Apple Pay because they were happy with options such as debit cards.
InfoScout chief executive Jared Schrieber said: "The results of the survey also show that very few people are actually buying a iPhone to gain access to Apple Pay.
"What will be interesting will be to see how Apple Pay adoption will be impacted by Apple Watch users."