Online trade drove an increase in the value and volume of retail sales in January, according to the Office for National Statistics.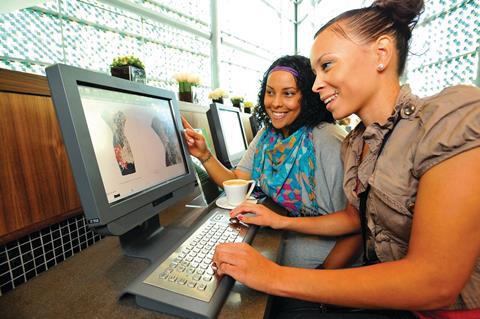 The overall value of retail sales rose 4.4%, while volumes increased by 2%, the ONS Retail Sales Index revealed. Sales volumes were driven primarily by food and online shopping.
An estimated £24.6bn was spent in the retail sector in January, compared to £23.6bn in January 2011 and £42.1bn in December 2011.
The non-seasonally adjusted average weekly sales value of internet retail sales was estimated at £640.4m, representing 11.9% all retail sales, up from £462.1m and an 8.9% share in January last year.
The year-on-year implied price deflator slowed to show inflation of 2.2%, the lowest since 1% in November 2009.
The ONS noted that the VAT increase in January 2011 was a "major reason" for higher store price inflation throughout 2011.
The data revealed the value of sales at small retailers rose 8.5% while large retailers experienced a 3% uplift.
British Retail Consortium director general Stephen Robertson said: "These numbers are slightly better than we would have expected but make it clear that price-cutting by retailers is what's driving any growth in business. Discounting is biting into retailers' margins with non-food businesses facing particularly tough times.
Barclays Corporate head of retail and wholesale Richard Lowe agreed. He said:"January's figures were largely driven by post-Christmas sales and deep discounting as retailers tried to clear winter stock to make way for spring ranges."
Rakuten-owned Play.com chief executive Kentaro Hyakuno said although today's figures highlighted the growth of online retailing and the continued decline of the high street this did not sound the death knell for physical stores.
He said: "Rather than facing a simple 'death of the high street' scenario, retailers are in fact in a process of acclimatising to a new connected retail environment.The key for retailers is to combine the flexibility and convenience that online, mobile and social channels deliver, with the customer service and tangibility of the physical shopping experience."
Seperately, IGD Shoppervista research revealed 47% of shoppers still believe they will be worse off in the year ahead, down from 61% a year ago
The lowest numbers of shoppers to date expect food prices to get much more expensive over the next 12 months – 21%, down from 33% a year ago.
IGD chief executive Joanne Denney-Finch said: "A growing number of shoppers seem to believe that the worst is behind them.
"They have adapted to the new economic reality and are aware that UK inflation may have peaked. Rising food, fuel and utility prices are the main factors that shoppers fear will make them worse off in the future, so good news in this area is helping improve shopper confidence."