Chris Minas, founder of Nimbletank, shares his views of good and bad sites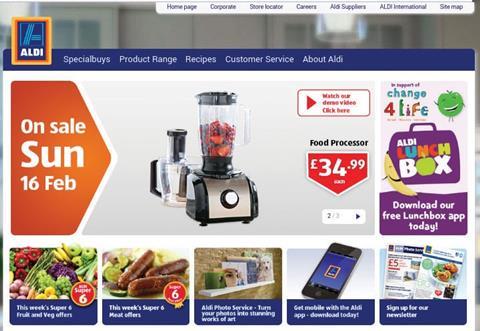 Mobile visits to retail sites now account for almost one in three in the UK, so 2014 really must be the year that retailers provide the best possible mobile customer experience and make the most of this growth in traffic. Both Amazon sites (UK and .com) are great examples for other retailers. Amazon, like eBay, has adapted to m-commerce quickly and has been instrumental in driving mobile retail and showrooming. The brand has taken a broad approach to create mobile-optimised sites, as well as a range of m-commerce apps for different platforms, thereby appealing to a wide range of mobile users.
Aldi mobile site
I find Aldi's mobile site frustrating as it serves the desktop site when browsing on a mobile. This creates a break in the user journey and it is difficult to navigate the screens. As much as I respect it as a retailer, Aldi should consider the mobile customer experience more at the heart of the brand and create a mobile-specific site to accommodate customers who are on the go and need a convenient, easy-to-use and fast mode of browsing. In order to remain competitive, Aldi must have a mobile presence that is far more than offering menu-driven functionality. Aldi must create a seamless, easy-to-use experience.