Multichannel retailers are delivering stronger mobile sales growth than their pureplay counterparts, new research has revealed.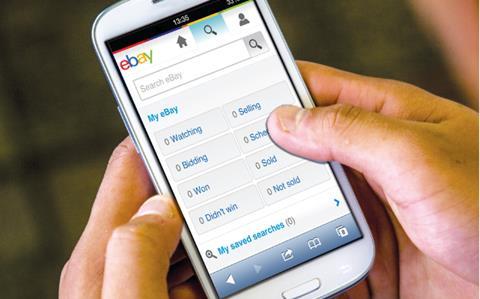 In the first half of 2014 multichannel players recorded 79% year-on-year growth in sales via smartphone and tablet devices while pureplays grew only 59%, according to research by internet retail trade body IMRG and consultancy Capgemini.
Multichannel retailers also posted a steep rise in mobile conversion rates, which rose 33% in the first half. Meanwhile pureplays recorded a slight dip in conversion. This suggests that multichannel retailers' investment in mobile optimisation and personalisation is paying off.
However, the data also reveals that mobile shoppers spend slightly more with pureplay online retailers, £82 per transaction, compared with an average of £80 for retailers with a physical store presence.
The average m-commerce basket value has risen 8% in the year-to-date for the online-only retailers, while the multichannel merchants recorded a 5% rise.
IMRG chief information officer Tina Spooner said: "While both the pureplay and multichannel merchants appear to be on a level playing field in terms of overall online growth, we do know that the latter group are ahead in terms of mobile adoption. Around three-quarters of multichannel merchants now have a mobile-optimised website, compared with just over half of online-only / catalogue brands.
Capgemini vice president, digital services leader Alex Smith-Bingham said: "The value of a fully optimised mobile platform cannot be overstated. In driving traffic, encouraging brand loyalty and most importantly, growing revenues, m-commerce is more important to the retail sector today than it has ever been.
"We saw earlier this year that a third of online retail sales are now made on a mobile device and the figure is only set to rise as the technology becomes increasingly more sophisticated. It would appear that the multichannel retailers, which have been investing in their mobile platforms, have a larger opportunity than their pureplay counterparts as mobile is not only an additional sales channel but can also drive greater engagement and sales in-store."