Boohoo.com is looking to hire its first ecommerce director as its pre-tax profit soared in its first six months as a listed business.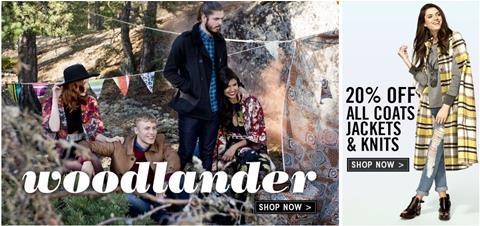 The fashion etailer is in "early conversations" with candidates for the role.
Joint chief executive Carol Kane told Retail Week: "As we expand we have to have someone to look after our shops. Ecommerce is our business, this is our store."
Meanwhile, the retailer said that recent changes to its prices in Australia had helped it overcome the negative impact of the exchange rate changes that had hit sales.
In the first half, sales outside of the UK and Europe, which includes Australia, dropped 11%. However, Kane said dropping prices in the second quarter had returned the retailer back to growth in Australia.
Kane also said that its sales were unaffected by the warm weather that had blighted rivals as it launches its autumn range later than the high street. She said that it did not launch its autumn range until late September. "Retailers do it [early] because tradition says so. We wouldn't sell a lot of coats if we launched at the beginning of September," she said.
Boohoo.com reported pre-tax profit up 23% to £4.5m in the six months to August 31, 2014.
Adjusted EBITDA was up 63% to £6.8m. Sales were up 31% to £67.2m.
In the UK, its largest market, sales grew by 47%. In the rest of Europe, sales grew by 43%, supported by the launch of new foreign websites in Spain and Germany.
Kane said Boohoo.com was not planning any further international launches in the near future but would continue to grow its existing markets. It is ramping up marketing overseas to stimulate growth.