Alibaba is somewhat of an unknown quantity in Britain but that is set to change now that the retailer has hired its first UK boss.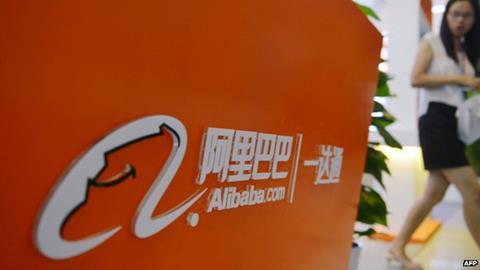 The Chinese etail giant appointed former Tesco executive Amee Chande as the managing director of its UK business in September as it turns its attention to European expansion.
Alibaba dominates the ecommerce market in China and is now gearing up for global domination, meaning UK companies need to sit up and take notice of the retail behemoth.
"For many retailers in the UK, Alibaba is either the biggest retailer nobody has ever heard of or they aren't quite sure of what they do or how they fit in," says Michael Ross, former Figleaves boss and founder of digital consultancy DynamicAction.
Alibaba through its core businesses – Alibaba.com, Taobao, Tmall and Alipay – is a hybrid of Amazon, PayPal and eBay. Most UK retailers know it best for Tmall, which has allowed the likes of including Sainsbury's, Mountain Warehouse and M&S to begin selling in China.
A threat to British business?
While until now Alibaba has been a good thing for UK businesses because it offers a way into the Chinese market, things could soon be about to change.
Planet Retail ecommerce analyst Gaurav Sawhney says: "In the short term I definitely think it is a friend but long term it is a foe."
The group is already making in-roads into international markets through AliExpress, which allows small Chinese businesses to sell to those outside their home country.
Now Alibaba is preparing for a more concerted push outside of its core market. Along with hiring Chande to run its UK arm, Alibaba is opening offices in the core European markets of France, Italy and Germany.
Alibaba's previous dalliances abroad have met with mixed results. It sold its US-based boutique marketplace 11 Main in June to social shopping site OpenSky just a year after its official launch.
Acquisition targets
Ross believes the key to success in Europe and the US will be through using its enormous cash pile to acquire an established Western etailer. In September last year it launched the world's biggest IPO, raising $25bn.
"It would be very surprising if it tried to build something from scratch in the UK because it would not move the needle for them," says Ross. "But there are plenty of interesting businesses it could acquire."
Natural targets would be those that would align with the Alibaba marketplace model such as Farfetch, Lyst or NotOnTheHighStreet.com.
"I think it will take Alibaba some time to establish themselves in the UK"

Gaurav Sawhney, Planet Retail
Any acquisition must be chosen wisely if Alibaba is to avoid the mistakes of Japanese ecommerce titan Rakuten.
"Play.com was probably not the right platform for Rakuten to acquire to come into the UK," says Ross. "It will be interesting to see who or what Alibaba will acquire."
Despite Alibaba's deep pockets Sawhney doubts Alibaba will achieve overnight success in Europe because of the mature nature of the market.
"I think it will take Alibaba some time to establish themselves in the UK and European market because of the presence of Amazon as well as the services Amazon is now providing like Dash and Prime membership," says Sawhney.
Marketplace businesses such as Amazon and eBay are most likely to be threatened by Alibaba's expansion, but any fashion or related general merchandise should be especially wary of the Chinese retailer, according to Ross.
"What these big new competitors do is increase customer acquisition costs and reduce customer retention," says Ross.
Intensifying competition will only be a good thing for shoppers though and a strong Alibaba will raise the bar once again in UK retail.
"It gives you more competitive pricing, more services and more choices to shop," says Sawhney. "From a consumer stand point it is win-win situation."
Why now?
Alibaba has had staff in the UK for a number of years, but never a UK boss, and it is believed aggressive expansion plans are being driven by the economic slowdown in China.
"The relentless growth of China may be wobbling and therefore as a business predicated on continued growth Alibaba will probably say 'we need to be cautious about how much of our growth comes from China' and therefore they have to look elsewhere for opportunities," says Ross.
Alibaba is not the only Chinese retailer that could soon be sending shockwaves through UK retail. On Tuesday China president Xi Jinping will arrive in the UK. He will be accompanied by some of the biggest names in Chinese business, including Alibaba's founder Jack Ma, who was second on this year's Retail Week Etail Power List.
"The opportunities to completely change the supply chain by shipping directly to Europe is a very disruptive opportunity"

Michael Ross, DynamicAction
On Thursday UK Trade and Investment will be hosting an event called China – The Retail Opportunity. In attendance will be representatives from Alibaba's Tmall Global as well as Chinese rivals JD Worldwide and VIP.com.
Chinese retailers could have an additionally disruptive effect on the UK retail sector because so many products are manufactured in China.
"There are a bunch of Chinese businesses that people have not heard of but they are very large and have access to very low cost technology and developers and because so much product is manufactured in China the opportunities to completely change the supply chain by shipping directly to Europe is a very disruptive opportunity," says Ross.
The potential impact of Chinese retailers on the UK cannot be understated. Alibaba will no longer be described as the biggest retailer no one has ever heard of.
Alibaba, remember the name.