Etailer NotOnTheHighStreet.com has appointed Simon Belsham, the former online director of Tesco.com, as its new chief executive.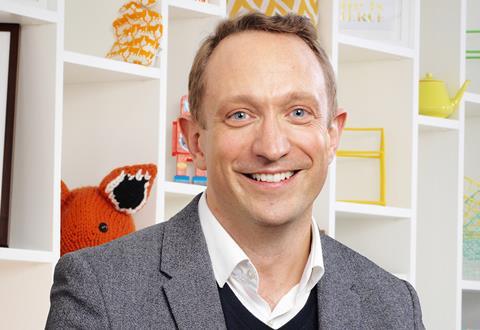 NotOnTheHighStreet has hired Belsham, the former managing director of Tesco.com's grocery business, as its new boss. He will join NotOnTheHighStreet in May.
Belsham said: "I am very excited to be joining NotOnTheHighStreet.com at this important stage in the company's development. Like many others with an interest in retail and ecommerce I have watched the company's growing success with considerable admiration and I am looking forward to joining this dynamic and pioneering company and working closely with our community of partners."
Belsham was also previously director of non-food at online grocer Ocado, where he built up its sales platform.
Sophie Cornish MBE, co-founder and director of NotOnTheHighStreet.com, which recorded a turnover of £127m in 2014, said: "I'm delighted that we're announcing Simon's appointment as chief executive and to see our vision realised so fully.
"We know the company is in a powerful position to continue to change the face of UK retail and to provide all our customers with fantastic products and excellent service."
Simon Belsham's CV
Belsham gained a BA from Cambridge University and then started his career as a consultant at Capgemini, before joining Tesco in 2003. He spent seven years developing the operating model for the UK business in convenience, supply chain, general merchandise and online.
He then completed his MBA at Harvard Business school in 2007 and then rejoined Tesco. Following that he moved to Ocado to become director or non-food responsible for building up its sales platform for general merchandise.
He then rejoined Tesco in 2013 as managing director of Tesco.com grocery online, before becoming online director in January 2015.
He can be found tweeting about sport and online retailing at @sibelsham