UK athleisure retailer sets its sight on US and online during first day of NRF's retail show in the Big Apple.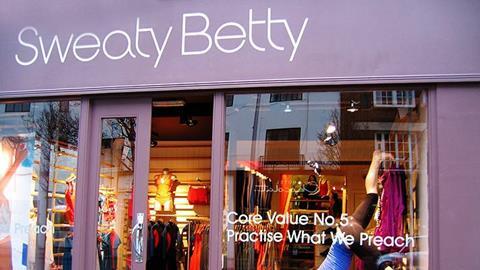 Sweaty Betty used the first day of NRF's Retail's Big Show to outline ambitious goals for its US expansion and online sales.
President and US CEO Erika Serow confirmed that 10 new US stores would open this year, more than doubling its current eight outlets.
Serow said that the pace of annual expansion would increase at a similar pace until the UK and US operations were approximately on the same scale by 2020, by which point she also envisaged that its online sales would match in-store turnover.
San Francisco, Houston and Dallas are targets for store growth, with Serow stressing that the retailer would focus on a small number of markets in order to build a brand presence in those locations.
T2 Tea
Sweaty Betty was not the only overseas company with US aspirations to speak on the opening day.
Melbourne-based premium tea retailer T2 Tea, which has already expanded into the UK and US, also hopes to leverage its growing reputation, although international director Darren Williams admitted that consumer differences and a poor first attempt at a global online platform had needed addressing.
He said that the company had redesigned its international website after realising its first efforts were "too clunky" and did not represent the brand.
T2 Tea intends to grow further in the US, both through own stores and Bloomingdale's concessions, while Williams predicted that the retailer would enter mainland Europe in 2018.
Hobbs
Hobbs CEO Meg Lustman also outlined plans for further US expansion, having also established a partnership with Bloomingdale's.
She emphasised the need to trial in new markets and to take time to work out what does and does not work, and said that the strategy to date had been to open in markets with a similar culture to the UK and with working women who appreciated quality.
Currently Hobbs sells across 55 markets and has a turnover of approximately £130 million.