The retailer's digital and marketing chief reveals details at Retail's Big Show of its hunt for small-format outlets.
Argos is to introduce contactless payment kiosks in its stores and look for locations for small-format outlets, including pop-up stores, as it leverages its omnichannel investment and last-mile initiatives, according to chief digital and marketing director Bertrand Bodson.
Bodson said the company has realigned its philosophy to become more like a "techno company", setting out to create a series of improvements which would make its operational model better for consumers.
The use of a hub and spoke system to service stores is at the heart of this new approach, with Argos fulfilling smaller-footplate outlets from hub stores and local distribution centres.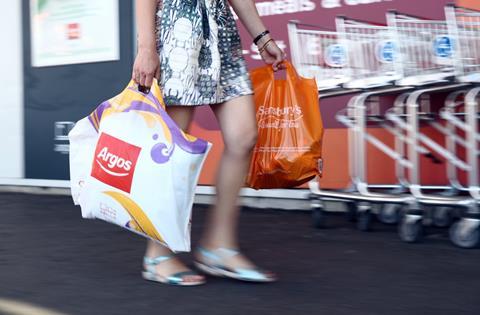 The company has been experimenting with smaller stores and most recently with pop-up-type units, where high-frequency deliveries meant it could offer shoppers the chance to order, shop in the mall and then come back to pick up their goods.
Bodson said Argos is also pushing ahead with improvements to its fast-track service, which aims to serve customers with pre-orders within 60 seconds. He said the use of beacons to detect such a customer as they enter the store and then begin to collect their order was one way it hoped to speed this service up.
Doddle
Bodson's address at NRF's Retail's Big Show came on the same day that collection specialist Doddle announced that it was offering its collection model as a service to retailers and shopping centres, which could buy its systems for their own click-and-collect services.
Doddle holed up at the Liberty Cafe, near the show's Javit Center venue, to launch the service, which is available to UK and US customers.
Research presented by OC&C at NRF showed that next-day delivery had become the norm for customer expectations in the UK, while the company predicts that same-day will become the norm going forwards.
The company noted that resistance to paying for delivery remained, while in contrast to the penetration of subscription services such as Amazon Prime, very high.