Mydeco.com, the homewares and furniture aggregator website, plans to take on John Lewis as it launches a transactional website targeting the department store's customer.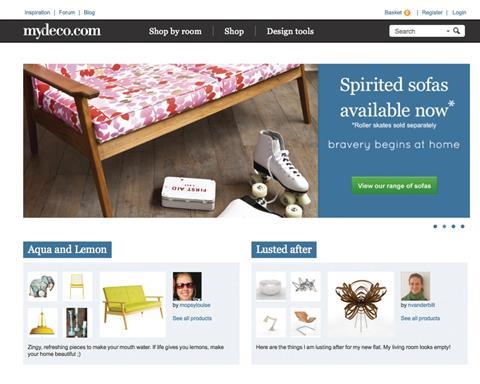 Mydeco is transforming itself into a fully fledged homewares and furniture retailer and will run the transactional site separately from its existing affiliate site, which will become Mydecomarketplace.com when it launches a transactional site later this month, as revealed by Retail-week.com last week.
The website will predominantly target women aged 30 to 50. Mydeco head of marketing Jo Casley said this demographic has a "decent amount of money to spend and is fed up with having to go to John Lewis".
Mydeco chief executive Nicole Vanderbilt said she aims to "take some of that basket share away from John Lewis. We want to make this an alternative to John Lewis".
The existing site generates 1 million hits per month and partners with 1,500 retailers, offering 3 million products, but all transactions are handled on the partner retailers' websites, including John Lewis and Marks & Spencer.
The etail site will feature products from 40 small boutiques and more than 50 designers. All items will be packaged in Mydeco branding.
In August the company received £2m investment from backer venture capital firm EVC to fund the operation. Vanderbilt said the new site will eventually represent "the vast majority of revenue over time".
She said it aims to offer customers "things they wouldn't be able to find easily" otherwise and will feature wish lists to help people choose products.
"We have two things working in our favour – furniture is one of the last sectors to move online so there's good growth to go for. And even though the housing market is down, people are still investing in their properties."