Furniture and homewares etailer Mydeco.com is eyeing further international markets as it seeks to widen its customer base.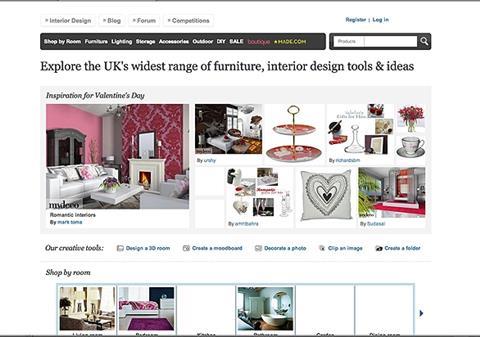 Mydeco, set up by Lastminute.com founder Brent Hoberman, is targeting France, Germany, Australia and Spain. Its only international market at present is the US.
Mydeco chief executive Nicole Vanderbilt said the etailer would have a "handful" of new sites by the end of the year.
Mydeco is also looking to share its 3D room planner - which lets shoppers design their own room with a library of products - with other retailers to use on their own websites. Its first deal of this kind was with US high-end furniture retailer Design Within Reach, and Vanderbilt said it will have its first UK retail partner in the next few months.
She said: "Home furnishing is one of the last markets to buy online. Buying furniture is a difficult decision to make, you want to see what it's going to look like. Our room planner allows that.
"We're looking for growth through developing partnerships with retailers that want to use our technology. We want to be the standard of how people design rooms - the Google Maps for interiors."
More than 300,000 people have now created rooms using the 3D tool in the UK and US since its launch three years ago.