Mark Taylor, Managing director at Dawsons Music, tells Retail Week about his life working in retail.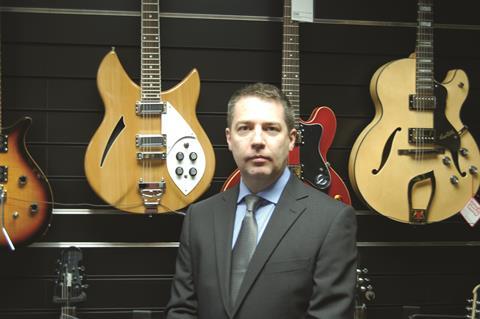 What was your first job in retailing?
Selling newspapers for the local newsagents so they could have a holiday. Eventually I started at Marks & Spencer on the graduate management team and have since worked for Adams, River Island and Littlewoods.
Which retail company do you admire most and why?
Amazon for taking the lead in establishing a route to market that did not exist and waking up the rest of us along the way. Jeff Bezos created that company and the big boys such as Tesco are still catching up.
What is the trait you least like in yourself and why?
I don't spend enough time with my family.
Who have you learnt most from in your retail career?
I've taken the best bits from so many people, but probably the person I admire most in retail is Anthony Thompson at Fat Face.
What advice would you give someone starting out in retail?
Look to make a difference, dare to be different, create a legacy. You need to understand the basic mechanics of retail but also not just regurgitate past practices. It would be such a dull retail world if people did that. You need to be able to build on your own basics.
What keeps you awake at night?
My own snoring.
What's the most satisfying part of your job?
Making a difference.
What's your proudest achievement?
Leaving school after A-levels and becoming managing director of Dawsons Music.
What job would you have done if you hadn't become a retailer?
Probably an accountant. I was strong on numbers at school.
What's your favourite shop and why?
Apple. Its stores have a slick and simple design, which encourage a longer dwell time.
What was your last purchase?
Mountain bike shoes from Evans Cycles. Oh, and a £250,000 shopfit.