Multichannel means different things to different businesses. But what difficulties are directors facing during multichannel projects, and how are they overcome? Rebecca Thomson finds out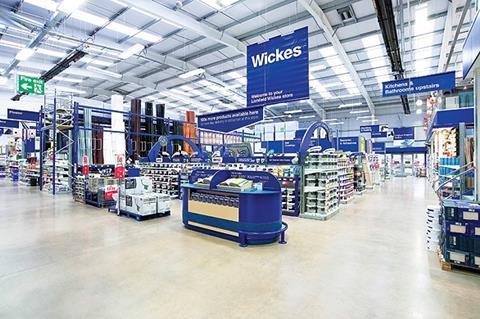 Want to know more?
Visit Retail Week Knowledge Bank for detailed data and analysis
Multichannel may finally have become a buzzword in the last couple of years, but there's more to it than just hype. Plenty of retailers have already embarked on their own projects and started the work needed to create the backbone of a multichannel environment. Others are nearing the end of mammoth five-year projects, and for those starting out on their own journey the lessons learnt are invaluable.
The challenges of bringing about a multichannel retail world stretch further than choosing which tablet to use as a mobile point of sale. For many parts of the business, it means new systems and major change.
"Trading in a multichannel world puts a lot of strain on your systems, so if they're not particularly joined up - if you fulfil your ecommerce orders from a third-party distribution centre, for example - these foundations need to be in place," says Aurora Fashions group IT director John Bovill.
Pleasing everybody
One thing that is clear from the work so far is that multichannel means different things to different businesses. The focus for most is convenience. While it does often end up driving higher sales, in the first instance most directors want multichannel projects to improve the customer experience rather than going for the hard sell. And what constitutes convenience doesn't just change for each retailer, but for each consumer, so there's no prescribed answer for what multichannel services should be.
Wickes multichannel director Simon Holder says: "Multichannel appears to be different by retailer and by sector. The difficulty we have is that technology is moving so quickly that age tends to dictate how people shop. The difference between someone in their 60s and someone in their 20s is just huge." Finding an answer that works for everybody might not be possible, but building an infrastructure that allows the retailer to respond to different consumer needs will work.
Integrating systems
The first step for many is to integrate back-end online systems with store point-of-sale systems, enabling services like click-and-collect. Several clothing retailers have done this, including shirt retailer Thomas Pink, which provides a range of different services under the name of 'Pink on Demand'. The retailer's next aim is to join up its stock systems, giving an overarching view of what's available and making it possible to make use of stock on store mannequins, for instance (see feature on cross-channel stock control, pXI).
Thomas Pink information, ecommerce and logistics director Peter Mila says planning was the most difficult phase. "We came up with our original specifications and a list of possible scenarios. For scenario A, it would work fantastically, but you'd get to scenario M and realise it doesn't work. The hardest challenge was understanding the processes. It was more work than we expected, but it was worth its weight in gold when we did finish it."
Some retailers, including Aurora Fashions, are working on their customer relationship management systems (CRM), with the aim of using customer data more cleverly - such as purchase history and age and region to market specific products at each customer. One retailer starting to do this is French grocery giant Casino Group, which has worked on its precision marketing project for five years.
Casino Group chief information officer Stephane Bout says one of his biggest challenges back in 2007 was to centralise a portfolio of 700 applications, putting all its data in one place. Managing the different types of data - from basic personal information to unstructured data like product reviews - is "extremely difficult".
The company also invested a lot in its supply chain, rolled out a real-time merchandise management system, and found a way to turn data on 500,000 products and 50 million customers into personalised recommendations. In 2011, Bout says he will be integrating the retailer's loyalty card into its CRM system and working on analytics.
Culture shock
It's not just technical changes that bring challenges, but the cultural ones too. Crew Clothing online marketing manager Frank Sendler says it took a while to convince store managers of the benefits of linking store, online and catalogue shopping, and Holder says one of his biggest achievements so far is convincing the Wickes board that multichannel is the way forward: "The biggest thing we've achieved at Wickes is the entire senior team believing in multichannel. It's enabled us to get the investment we need and start to change the culture of the business. The next big step is getting people to think in a multichannel way." What got him to this stage, he says, was proving how profitable online selling can be. Under multichannel retailing, services that seem revolutionary now will become the norm. This could be personalised recommendations on a mobile phone at the point of sale to buying online and collecting an hour later in store.
While real-time backbone systems, an agile supply chain and improved customer convenience are all common factors for retailers, the real challenge will be to decide what multichannel means for each business. Deciding what suits your customers, maintaining short-term growth and making sure your long-term strategy encompasses further changes in technology and customer expectations isn't easy, but that's the biggest challenge multichannel is posing for most.
What all multichannel projects should include
While multichannel projects differ for every retailer, there are some basics that every company must look at, says SAP head of retail for EMEA Darryl Owen
Centralised data, including master data and transaction data
Most retailers today, particularly grocers, are sitting on portfolios of hundreds of applications. "They may have been custom built, or from different ventures, or acquired different companies. The result is a patchwork of systems," Owen says. While retailers have become very good at knitting things together with batch interfaces, data is in several different places, which makes it difficult to obtain a single view of the customer and stock levels in real time.
Real-time IT infrastructure
The systems backbone of a retailer needs to be capable of operating in real time, meaning every system is immediately updated when something changes. Owen says retailers can use something like 200 applications to get a product to a store, from planning applications to supply chain systems. These systems are all linked together by batch updates running once a night. Under this system, Owen says: "It's pretty unlikely they'll be able to get real-time information to customers." Back-end systems need to be designed correctly and from there, it's possible to build the right sort of architecture.
Accurate data analytics
For precision marketing, systems need to be reliable – you only need to recommend an unsuitable product two or three times before a customer will start ignoring your messages. "The second time you send an advert to an old lady about a computer game, she won't open the next email or message from you," says Owen. "Those retailers that are serious about this will put as much resilience into it as they can."
The ability to think ahead
Many of the constraints that exist today won't be there in two years when a project is well underway or nearing completion, and consumer expectations will continue evolving. A strong backbone of systems is safe to invest in – this is likely to be the same in a few years. But make sure flexibility is built into the overall system. A good strategy will make sure the IT systems aren't being held together "with sticky tape and string" for the next 10 years, says Owen.