Home shopping retailer and supplier JML has said its niche products have cushioned it from the recession, with its home shopping arm driving the majority of its business.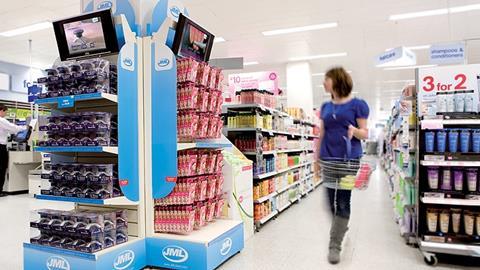 JML's home shopping arm, which sells through catalogue, online and six home shopping channels, grew 20% last year compared with 2008. Its total sales - including the supply of products to 7,000 shops in the UK and Ireland - grew 16% last year. The group now has an annual turnover of £70m.
JML group managing director Ken Daly said the figures are a "great result" considering its former biggest customer, Woolworths, collapsed into administration. He said: "We are very optimistic about 2010. Our products are recession-proof and more retailers are now asking for them."
He pointed to two of its best-selling items this year: chiropody aid Ped Egg and Snuggie, a blanket with sleeves. JML sold 1.6 million Ped Egg's in the UK last week and the Snuggie was a "runaway Christmas best-seller".
Daly said JML's products are relatively low-ticket items and all designed to "make people's lives a little easier" in some way, so they are growing in popularity. Its average order value is £39.70.
He added that the business had been helped by the downturn, as people had been watching more TV.
It had a total of 2.4 million visitors to its website last year and sells over 23,000 items each month online.
The group now also trades through partners in Germany and Holland and is currently expanding its international business to Singapore and Eastern Europe.
JML has over 6,000 JML video presentation screens across UK stores including Asda, Boots, Debenhams, Robert Dyas and Tesco.