Supermarket giants Sainsbury's and Tesco see digital entertainment as a key driver of growth in their non-food strategies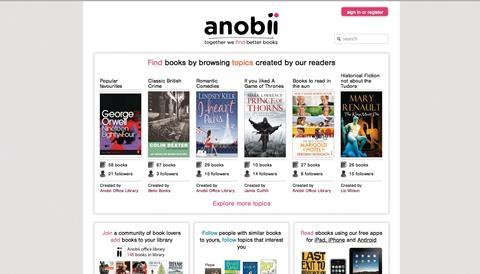 Why are we talking about this?
Last week Sainsbury's acquired HMV's 64% stake in ebook platform Anobii for £1. The transactional social network allows users to share reviews and buy ebooks.
Tesco followed suit by also buying a digital platform – We7, an online radio player founded by Genesis frontman Peter Gabriel – for £10.8m, in a bid to rival Spotify.
Tesco is expected to tie the We7 technology into its existing digital products to target online music fans.
Why are these deals happening now?
While the deals are different, both grocers see digital as a growth area.
Alongside online grocery and general merchandise websites, making sure they retain strong market share in entertainment through offering easy-to-use digital options will be a vital cog in the grocers' non-food strategies.
Sainsbury's launched its entertainment microsite in November 2010. That was followed by the acquisition of online entertainment company Global Media Vault in October 2011 and the debut of a music download service last month. It will launch a video streaming service later this year. Meanwhile, Tesco has made inroads into the sector with the purchase of online movie rental site Blinkbox in April 2011.
What are the opportunities?
Establishing a brand and strong returns while competing with Amazon and iTunes may prove difficult in the short term, as other retailers have found. However, both grocers are banking on market trends and are looking at non-food opportunities carefully.
PwC estimates the US ebook market alone will be worth $21bn (£13.4bn) in 2016, up from $19.5bn (£12.5bn) in 2011. Panmure Gordon analyst Philip Dorgan says: "The retail environment will be very different in a few years' time. Amazon has made millions of small pure-play acquisitions to catch or snuff out the next big thing. Tesco and Sainsbury's realise things are changing away from big-box retail and they have to react."
Will others follow?
Sainsbury's and Tesco are taking a calculated risk that the market will shift and expand as consumer attitudes change towards digital. The grocers' strength in CDs, DVDs and books has been driven by impulse purchases in store, rather than consumers shopping around online by price. So rivals Asda and Morrisons may think carefully before extending into the category – especially the latter, which does not yet have a transactional website.