Cyber Monday falls next week and is forecast to be the busiest online shopping day of the year. Retailers need to prepare for a surge in traffic and orders.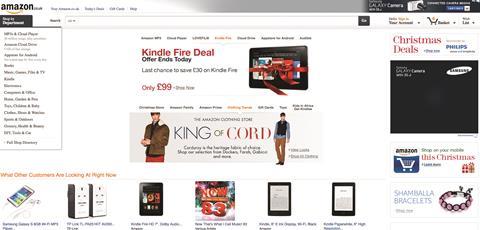 Why are we talking about this?
Also dubbed Mega Monday, Cyber Monday is the biggest online shopping day of the year as consumers gear up for Christmas. This year it is predicted to be on December 3 in the UK.
However, some retailers expect other days will be their busiest. In the US Cyber Monday is traditionally the Monday after Black Friday.
Will it actually be the peak in trading?
IMRG forecasts that the first two weeks in December will be the peak period for Christmas shopping, but Monday, December 3 is when many retailers, including etail giant Amazon.co.uk, are preparing for shoppers to take to their keyboards in droves.
IMRG spokesman Andy Mulcahy said: "Monday is a bigger day for online shopping anyway but with payday just gone and December upon us I think it will be the third."
However, eBay expects higher sales on Sundays in December.
Online retail spending is predicted to hit £4.6bn during the first fortnight of December, up 15% on last year, IMRG reported.
How big will it be this year?
Some analysts expect a record Cyber Monday this year as online becomes an increasingly popular sales channel.
IMRG calculates mobile spending has been consistently up 300% year on year throughout 2012 in the UK.
In December 2011, the ONS reported non-seasonally adjusted internet sales were £837.1m by value, equivalent to 10.9% of all retail sales excluding fuel.
Planet Retail analyst Lisa Byfield-Green said: "Mobile devices are making it so much easier to shop on the go. People are browsing online with their tablet, multiscreening in front of the TV now, when usually they would have their PC switched off."
How should retailers prepare for the biggest online sales day of the year?
"Stock, server capacity and IT infrastructure will be key in dealing with peak demand," says Mulcahy. "It will be a real test to their system, especially if it is a record year, because it will be the biggest sales the retailer will have had online."
He warned: "If servers do fail and websites crash, it could be extremely damaging to sales."