Multichannel gadgetry is high on retailers' investment agenda. Sarah Butler investigates which technologies are genuinely improving the customer experience and which are detracting from it.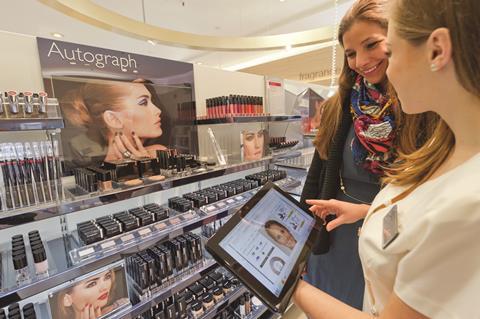 Banks of touchscreen kiosks, shop staff wielding iPads or mirrors flashingup catwalk images - some stores are hitting shoppers with a technological onslaught.
Blurring the boundaries between the internet and the shopfloor is doubtless the future of retail. But, in these pioneering days, retailers are still working out which services and technologies really press shoppers' buttons.
"Retailers need to be testing and developing their digital strategy now," says Ben Perkins, head of consumer business research at Deloitte.
"The development of in-store technology is going to play a core role in the reinvention of the store in the next five to 10 years in terms of its size, location and structure, and will play a powerful role in shoppers' relationship with the physical environment."
Nearly three-quarters of shoppers now own smartphones, and there is even higher adoption among young people, and more and more people want to use these handheld computers to inform their purchasing decisions.
All the major grocers are experimenting with apps that can be used in their stores, as are retailers such as John Lewis, Marks & Spencer, B&Q and Boots. Most of these focus on providing product information, giving access to customer reviews, or providing special offers linked to loyalty schemes - and they are proving popular.
B&Q says its members' club has 1.1 million members, up by more than 50% since it launched a mobile app for the service and in-store sign-up earlier this year.
Teething problems
The next stage is the introduction of mobile apps that allow shoppers to scan goods and pay using their phones, such as Sainsbury's Mobile Scan & Go service, Aurora's tie-up with PayPal and Carphone Warehouse's venture with Simply Tap. But that market is in its infancy.
Perkins believes that payment using mobile phones will begin to take off this year. But just 1% of shoppers have used their phone to make an in-store purchase, according to Deloitte, and there are several teething issues to resolve.
US retail giant Walmart is already allowing shoppers to scan items using their phones, which are then presented at the checkout.
Its UK business, Asda, may introduce the technology some time next year but the grocer's retail director, Mark Ibbotson, says it will not do so until the system has evolved to become faster and smoother for shoppers. "If customers want that to happen we'll do it for them, but it has to be about convenience, speed and price visability," he says.
Simon Russell, director of retail operations for John Lewis, agrees that there are still several challenges to overcome before payment using mobile phones becomes widespread. "Some retailers have explored this and found customers walking out the door believing they had paid for something when perhaps they hadn't," he says.
Such incidents can result in angry shoppers and stressed managers. Even if it is possible to buy an item in a store by scanning its QR code, why would a shopper do so if they then have to queue up to have the security tag removed?
Finding what works
M&S is among those seeing an incremental improvement in sales thanks to its roll-out of more than 150 browse-and-order hubs, as well as issuing 1,500 iPads to staff to use on the shopfloor. The retailer is also trying out virtual makeover counters, featuring large touchscreens offering consumers the service, as part of its strategy to make stores more interactive. "Digital technology is moving very fast and therefore what we've all got to get good at is moving with it and reinventing as we go," says Laura Wade-Gery, M&S's executive director of multichannel ecommerce.
Tesco is similarly piloting new technology in a bid to keep up with recent innovations. One of its most ambitious experiments was an interactive virtual shopping wall in Gatwick Airport that enabled shoppers to scan posters of Tesco's 80 most popular items to fill a shopping basket.
Tesco, along with rival Asda and many other high street stores, is also piloting internet-accessible kiosks to help extend the range of goods on offer in its stores.
While Russell says John Lewis' kiosks have not banked huge amounts of sales, shoppers are using them extensively to browse and check out ratings and reviews. The department store has found kiosks work best in categories where shoppers really want to do their research, such as technology and fashion. But investing heavily in kiosks now might not be the way to go.
As technology improves in the future, it's likely that shoppers will switch to using their own tablets, phones or hybrid 'phablets' to do their research using in-store wi-fi and apps. For now, kiosks have a role within certain product categories and Russell says John Lewis' focus is ensuring the existing ones are in the right places, rather than adding more.
Not all multichannel gadgetry will lead to immediate results, but experimenting now and learning what works - and what doesn't - is a vital part of preparing for the future. Russell sums up: "Clever retailers listen to what customers want. Part of the secret is to make sure that you are investing money in things that do add something to the customer experience."
Tablet technology
Tablet computers, wielded by shop assistants, are proving useful in helping customers make large, considered purchases, which involve choosing from an array of options such as colour or size that it's not possible to display on the shopfloor.
Bulky, expensive items, such as sofas, TVs or white goods, are delivered to the shopper's home later or retrieved from a secure stockroom and so avoid any in-store security issues.
John Lewis director of retail operations development Simon Russell says: "It's a nice part of the customer journey to sit on the sofa they are buying and process everything. Customers like it. Having access to the internet at their finger tips via a tablet computer also helps shop assistants avoid potential lost sales."
Burberry chief financial officer Carol Fairweather says arming all the luxury brand's shop assistants with iPads has helped boost the top line because they are able to assist customers in ordering sizes or colours that might be out of stock in store.
One challenge, particularly for retailers serving older shoppers in large stores, is that it's more tricky to provide a paper receipt when finalising a transaction with a mobile device. Another issue is ensuring that tablets have sufficient processing power to cope with modern EPoS systems - John Lewis had to upgrade from the kit it used in its first trial.
Not every retailer will be able to garner sufficient sales benefits to justify that kind of expense. Asda, for example, gave store managers and distribution general managers iPads last year but limited them to senior staff. The technology enables them to check store and company data without retreating to an out-of-the-way office, ensuring they are on the shopfloor.
However, the grocer has used tablets to enable shopfloor staff to assist customers in taking advantage of its price guarantee. That experiment proved a success and Asda is considering handing more staff tablet computers to use regularly.
Asda's Mark Ibbotson says: "Technology is moving at such a pace that sometimes you have got to back an idea."
Analysis: The 7 biggest multichannel stories of 2013
1

2

3

4

5

Currently reading

Analysis: Which multichannel gadgetry really presses shoppers' buttons?

6

7

8